Undergraduate public health degree programs have flourished over the last decade in the United States. Through the Educated Citizen and Public Health initiative, the Association of American Colleges & Universities (AAC&U) has advocated for undergraduate public health education as a model of a practical liberal education.
In association with AAC&U, Dr. George D. Kuh outlined a set of ten high-impact educational practices (HIPs) in 2008 that address the often-fragmented undergraduate learning experience and that result in increased rates of student retention and student engagement. Authentic and intentional assignments are fundamental to HIPs and encourage "integrative learning," both a simple and complex approach to pedagogy. High-impact practices invariably target written and oral communication, teamwork, ethical decision-making, critical thinking, and the application of knowledge.
The aim of this second volume is to address further the role of effective high-impact practices within the curriculum of undergraduate public health programs that contribute to a prepared public health workforce, align with the Liberal Education and America's Promise (LEAP) initiative, promote integrative learning experiences, and enable the development of transferable skills desired by employers.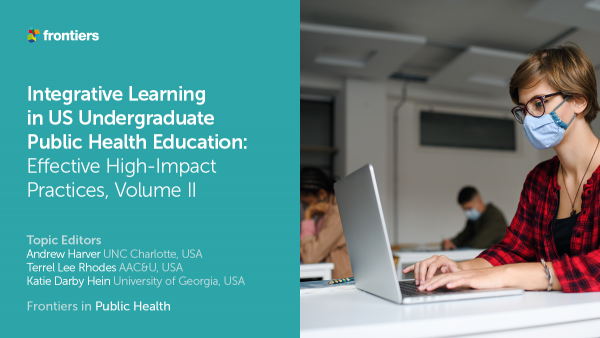 Tags:
Publish on February 26