At a storefront museum approximately 25 miles southeast of Pittsburgh, Pennsylvania, a sign reads, "Clean Air Started Here." This is not hyperbole.
Dr. Elizabeth T. Jacobs, professor and epidemiologist at the University of Arizona Mel and Enid Zuckerman College of Public Health and colleagues, examine the events surrounding the first large-scale epidemiological investigation of an environmental health disaster in the United States published in the American Journal of Public Health.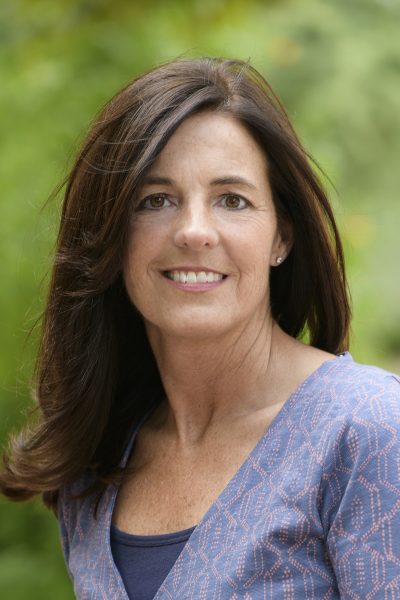 [Photo: Dr. Elizabeth T. Jacobs]
At the end of October 1948, the communities of Donora and Webster in Pennsylvania were visited by a smog that changed the face of environmental protection in the U.S. Conservative estimates showed that 20 individuals died, while an additional 5,900 (43 percent) of the population of Donora-were affected by the smog.
In its preliminary report released in 1949 (a final report was never published) the United States Public Health Service (USPHS) investigators concluded that the Donora smog was caused by a combination of three primary factors.
The first major contributing factor was the pollution emitted by American Steel and Wire plant and the Donora Zinc Works, which covered miles of riverfront land, though no single agent could be identified. The pollutants included: hydrogen fluoride, carbon monoxide, nitrogen dioxide, multiple sulfur compounds, and heavy metals within fine particulate matter. Additional sources of air pollution included household use of coal to heat homes and high level of river traffic.
The second major factor identified by the USPHS was an unusual weather system when a temperature inversion occurred. Air entrapment was enhanced by the unique geography of the town which sits on a horseshoe bend in the Monongahela River, with steep hills at its back and even steeper ones across the river.
Recent work has suggested that environmental contaminants from Donora might have an impact even today. In addition, reports regarding air pollution have indicated that levels of pollutants similar to those estimated to have occurred in Donora are currently present in some rapidly industrializing regions of China and India. Seventy years after the smog, this event still resonates.
The Donora Smog Revisited: 70 Years After the Event That Inspired the Clean Air Act. American Journal of Public Health. 2108
https://www.aspph.org/arizona-70-years-after-the-environmental-disaster-that-inspired-the-clean-air-act/
Elizabeth T. Jacobs, Jefferey L. Burgess, Mark B. Abbott