Dean Jim Raczynski, at the University of Arkansas for Medical Sciences (UAMS) Fay W. Boozman College of Public Health, announced plans to step down as dean, effective December 31. He will continue on a part-time basis with his extramurally funded research, teaching and service activities.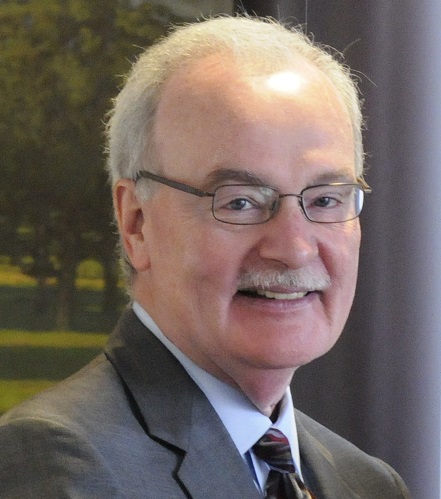 [Photo: Dean Jim Raczynski]
Dr. Raczynski is the founding dean of the College of Public Health and has been an extraordinary asset to the college and university since his tenure began in 2002.
Dr. Raczynski has focused the college's mission of improving the health and quality of life for entire communities, particularly minority and rural communities which bear the greatest burden of disease.  He has led the college create a diverse public health workforce well-suited to help solve Arkansas' health issues, particularly related to health disparities.  Under his leadership, the College has grown from less than a handful of primary faculty upon his arrival to approximately 70 current or committed faculty positions.  In addition to leading the College, he served as principal investigator and founding director of the College's National Institute on Minority Health and Health Disparities (NIMHD)-funded Arkansas Center for Health Disparities (ARCHD) and the Centers for Disease Control and Prevention (CDC)-funded Arkansas Prevention Research Center (ARPRC).
Under his leadership, the College of Public Health was initially accredited by the Council on Education for Public Health (CEPH) in less than two years after his arrival. His leadership has helped create multiple practice, research and educational partnerships between the college and academic institutions, organizations and state agencies throughout Arkansas, including an extremely close and valued partnership with the Arkansas Department of Health.
UAMS Interim Chancellor Stephanie Gardner will be appointing a search committee for the new dean of the College of Public Health in the coming months. For more information or if you know someone who may be interested in the position, contact Dr. Gardner at 501-686-5672 GardnerStephanieF@uams.edu. Inquiries (including emails) may be subject to disclosure under the Arkansas Freedom of Information Act.