The ASPPH Data Center conducted a sold-out workshop at the 2018 Association for Institutional Research Forum last week in Orlando, FL, titled, "Building Your IR Crystal Ball: Predictive Analytics with Tableau". Workshop attendees learned basics of predictive analytics and forecast modeling and, with guided instruction from ASPPH Data Center staff, built a Tableau dashboard that predicts higher education enrollment in the coming years using data from the National Center for Education Statistics. Attendees returned to their institutions with a clean dataset and a forecasting dashboard. 
ASPPH is expanding efforts to provide members with forecasting tools and learning opportunities that will support data-driven decision-making. Portions of this workshop will be made available to ASPPH members in a virtual format on the ASPPH Data Center Portal. In addition, a forthcoming report on public health enrollment trends will be available for ASPPH members soon.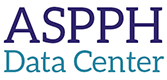 The Association for Institutional Research (AIR) supports higher education professionals in the collection, analysis, interpretation, and communication of data, and the strategic use of information for effective decision making and planning. ASPPH and AIR are collaborators, and delivered a workshop on building institutional research capacity to ASPPH members at the 2018 ASPPH Annual Meeting. To learn more about ASPPH Data Center learning opportunities, email: data@aspph.org.