This summer, ASPPH recruited six undergraduate students for a 10-week-long ASPPH Headquarters Summer Internship Program in Washington, DC. Ms. Erin Green completed her internship with the ASPPH Data Center, designing and building a database and dashboard that will make ASPPH history and growth easily accessible to ASPPH and our members. "I have learned extensively about relational databases, data visualization and higher education accreditation," Ms. Green says. "The knowledge and skills I have gained here will directly apply to any work I do in the future related to health information technology and health informatics." Erin will graduate this fall with two Bachelor of Science degrees in public health-management and policy and innovation management from Oregon State University.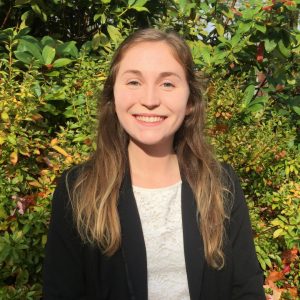 [Photo: Ms. Erin Green]
Encompassing a variety of projects, including data analytics, undergraduate education, administration, communications, student recruitment, and information technology, the undergraduate summer internship program is offered to students at ASPPH Undergraduate Public Health and Global Health Education Network member institutions.
Learn more about this and other ASPPH Graduate Training Programs.