Prescription psychostimulants produce rapid changes in mood, energy, and attention. These drugs are widely used and abused. However, their effects in human neocortex on glutamate and glutamine (pooled as Glx), and key neurometabolites such as N-acetylaspartate (tNAA), creatine (tCr), choline (Cho), and myo-inositol (Ins) are poorly understood. Changes in these compounds could inform the mechanism of action of psychostimulant drugs and their abuse potential in humans.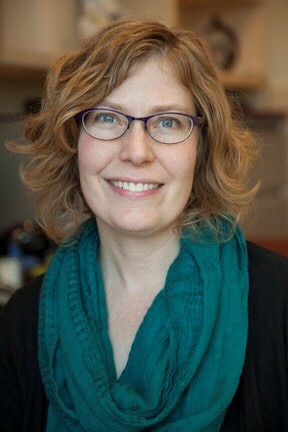 [Photo: Dr. Tara White]
This study, conducted by lead author Dr. Tara White, assistant professor of behavioral and social health sciences at the Brown University School of Public Health, investigated the acute impact of two FDA-approved psychostimulant drugs on neurometabolites using magnetic resonance spectroscopy (1H MRS). Single clinically relevant doses of d-amphetamine (AMP, 20 mg oral), methamphetamine (MA, 20 mg oral; Desoxyn®), or placebo were administered to healthy participants (n = 26) on three separate test days in a placebo-controlled, double-blinded, within-subjects crossover design. Each participant experienced all three conditions and thus served as his/her own control. 1H MRS was conducted in the dorsal anterior cingulate cortex (dACC), an integrative neocortical hub, during the peak period of drug responses (140 – 150 m post ingestion).
Results indicated that d-amphetamine increased the level of Glu (p = .0001), Glx (p = .003), and tCr (p = .0067) in the dACC. Methamphetamine increased Glu in females, producing a significant crossover interaction pattern with gender (p = .02). Drug effects on Glu, tCr, and Glx were positively correlated with subjective drug responses, predicting both the duration of AMP liking (Glu: r = +.49, p = .02; tCr: r = +.41, p = .047) and the magnitude of peak drug high to MA (Glu: r = +.52, p = .016; Glx: r = +.42, p = .049). Neither drug affected the levels of tNAA, Cho, or Ins after correction for multiple comparisons.
The study concluded that d-amphetamine increased the concentration of glutamate, Glx, and tCr in the dACC in male and female volunteers 2.5 hours after drug consumption. There was evidence that methamphetamine differentially affects dACC Glu levels in women and men. These findings provide the first experimental evidence that specific psychostimulants increase the level of glutamatergic compounds in the human brain, and that glutamatergic changes predict the extent and magnitude of subjective responses to psychostimulants.
This article was published in Neuropsychopharmacology, March 2018