Hypertension is nearly 25 percent more common among African Americans than White Americans, and a growing body of research points to stress as a possible contributor to this racial disparity.
Now, the first prospective study on religion and spirituality and hypertension risk, led by Boston University School of Public Health (BUSPH) researchers, finds that African American women who use religious or spiritual coping methods are less likely to be diagnosed with hypertension.
The study was published in Annals of Behavioral Medicine.
"This is not to say that religion is something that should be pushed, but at the same time it's important for the medical community to be aware of the role that religion may play in the lives of individuals," says lead study author Dr. Yvette Cozier, associate professor of epidemiology at BUSPH and a Boston University Slone Epidemiology Center faculty member. "It's not clear what the mechanisms are, and the associations haven't been established firmly, but there's something there that we should pay attention to and try to understand."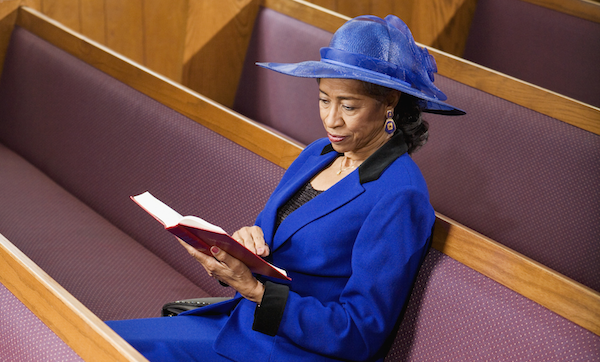 Previous research has found that 90 percent of African Americans indicate religion is important in their daily lives; prior studies have also shown that using religion and spirituality to cope with and adapt to stressful circumstances can mitigate stress.
Dr. Cozier and her colleagues used data from the Black Women's Health Study, a long-term, prospective follow-up study of 59,000 Black women across the United States since 1995. The researchers looked at 21,686 participants who did not have a hypertension diagnosis in 2005 and who responded to four questions about religion/spirituality included in that year's follow-up questionnaire: "To what extent is your religion or spirituality involved in understanding or dealing with stressful situations in any way?"; "To what extent do you consider yourself a religious or spiritual person?"; "How often do you attend religious services?"; and "How often do you pray?"
By 2013, a total of 5,194 of these participants had been diagnosed with hypertension.
Read more about this study.