Almost twice as many men than women are diagnosed with tuberculosis globally, but little is known about the impact of a person's sex on getting the disease. Previous research has suggested the gap in prevalence begins around puberty, with researchers hypothesizing that boys experience more exposure to tuberculosis-causing bacteria outside of the home as they grow up.
Now, a new study co-authored by Boston University School of Public Health and School of Medicine researchers finds boys and girls exposed to the disease at home are more likely to be infected with Mycobacterium tuberculosis at different ages, raising the possibility that hormonal differences play a role.
The study, published in Epidemiology and Infection, found female members of a household have increased odds of infection when they are 5-14 years old, while males have increased odds at 15-39 years old.
The study is one of the first to look directly at the interaction between age and sex on tuberculosis infection when someone else in the household has tuberculosis disease. The researchers used data from a study of 917 household contacts of 160 tuberculosis patients in Vitória, Brazil, between 2008 and 2013. For the new study, the researchers focused on households where a first-time tuberculosis patient had at least three contacts who had never had tuberculosis previously.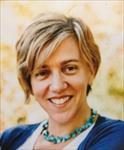 [Photo: Dr. Natasha Hochberg]
"Studies are needed to explore why these differences were seen, but it may relate to differences in hormonal factors that affect susceptibility," says senior author Dr. Natasha Hochberg, assistant professor of medicine and epidemiology at Boston University School of Public Health and School of Medicine. "It's also possible that girls and boys are exposed differently to the individual with tuberculosis disease, because of societal factors. As we move toward the WHO's End TB goals, we need to consider all factors that affect the immune response to TB, and sex-based differences may be something we need to consider in greater depth."