Dr. Martha Werler, professor and chair of epidemiology at Boston University School of Public Health (BUSPH), has been elected the 52nd president of the Society for Epidemiologic Research (SER). She began her role as president-elect at the SER 2018 annual meeting in Baltimore, Maryland, in June and will become president at next year's meeting.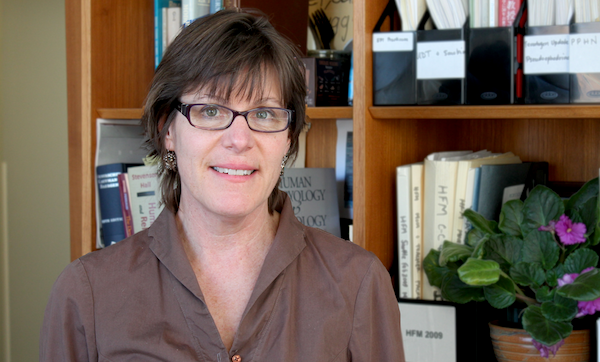 [Photo: Dr. Martha Werler]
SER is led by an executive committee that includes a president, president-elect, and immediate past-president, who each serve in their respective roles for one year. Dr. Bernard Harlow, professor of epidemiology at BUSPH, was the society's 50th president in 2016, and ended his past-president term at this year's meeting.
Dr. Werler is a perinatal epidemiologist whose National Institute of Heath (NIH)- and (Centers for Disease Control and Prevention (CDC)-supported research includes projects on maternal serum markers of infection and abdominal wall defects; medications, folic acid intake, and inheritance in relation to spina bifida; and psycho-social and cognitive outcomes in children born with craniofacial birth defects.
She has published more than 195 papers and book chapters, and has received the National Birth Defect Prevention Network Oakley Award, the Society for Pediatric and Perinatal Epidemiologic Research Mentoring Award, and the Teratology Society Fraser Award. Dr. Werler has also served on numerous NIH advisory and review boards, and currently sits on the  Eunice Kennedy Shriver National Institute of Child Health and Human Development (NICHD) Board of Scientific Counselors.
"I am thrilled and truly honored to serve this society that has been so instrumental in my own career development," Dr. Werler says. "As part of SER's executive board, I wish to expand the discussion of diversity and inclusion in our field, and to work with members to address these issues in concrete ways, so that our membership better represents the populations we study."