Dr. Jonathan Woodson, professor of health law, policy & management at Boston University School of Public Health, has been selected to chair the Wounded Warrior Project's Board of Directors.
Dr. Woodson joined the board in December 2016. The Wounded Warrior Project was formed in 2003 to provide services to military soldiers who incurred a physical or mental injury or illness that stemmed from the September 11, 2001, attacks. It also advocates for continued research to close the knowledge gap on military and veteran care.
The organization is headquartered in Jacksonville, FL., and the board will convene its meetings in both Jacksonville and Washington, DC.
"The whole idea of the Warrior Project is about making wounded and injured service members whole again," Dr. Woodson says. "I'm proud of the organization and the gains it has made, and we look forward to a very strong future that will support veterans and families for decades ahead."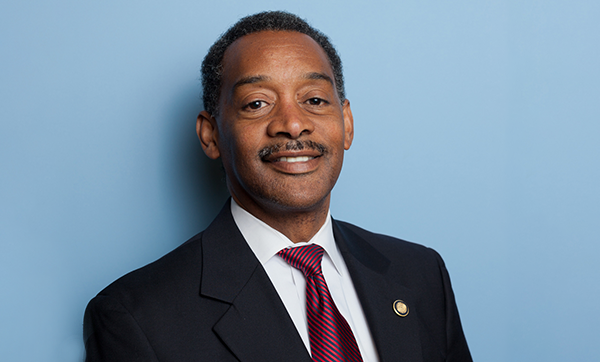 [Photo: Dr. Jonathan Woodson]
Due to the prolonged wars in which the U.S. military has participated, Dr. Woodson says the Wounded Warrior Project is focused on addressing both the short- and long-term needs of wounded veterans and service members who endure visible and invisible wounds for decades.