Dr. Elizabeth Hatch and Dr. Lauren Wise, professors of epidemiology at Boston University School of Public Health (BUSPH), along with their team of researchers in the Department of Epidemiology at BUSPH, have received two grants from the National Institute of Environmental Health Sciences of the National Institutes of Health to expand their research on fertility and miscarriage.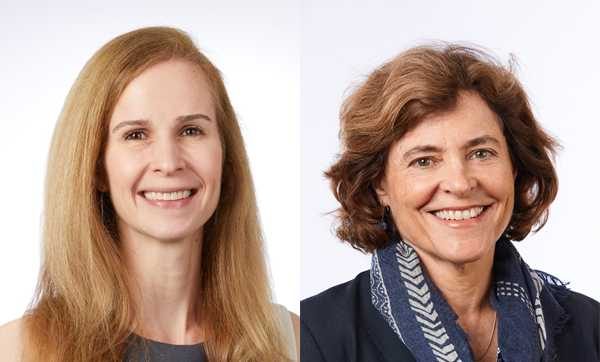 [Photo: Dr. Elizabeth Hatch (left) and Dr. Lauren Wise]
The grants total more than $6 million (in direct and indirect costs) and fund two five-year studies to examine the roles of air pollution and endocrine-disrupting chemicals (EDCs), respectively, on fertility and miscarriage risk.
This research represents the latest undertakings of the Boston University-based Pregnancy Study Online (PRESTO) and Snart Foraeldre ("Soon Parents" in Danish), two Internet-based prospective cohort studies. Led by Dr. Wise and Dr. Hatch, these studies are funded by the National Institute of Child Health and Human Development to identify modifiable factors such as diet, exercise, lifestyle, and medication use, and examine their association with reproductive outcomes among women ages 21 to 45 in the U.S., Canada, and Denmark. The study also enrolls male partners, when applicable, to gauge additional factors potentially related to infertility or miscarriage.
Friday Letter Submission