Boston University School of Public Health (BUSPH) doctoral student Ms. Aya Mitani was selected as one of two winners of the New England Statistics Symposium (NESS) student paper competition. She received a plaque and cash prize at the symposium at the University of Massachusetts Amherst on April 14.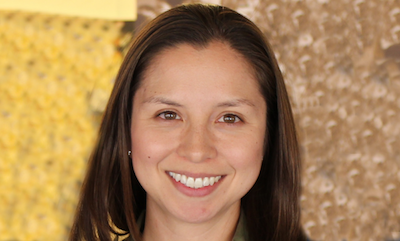 [Photo: Ms. Aya Mitani]
Ms. Mitani's paper, "Marginal Analysis of Ordinal Clustered Longitudinal Data with Informative Cluster Size," is on developing a statistical model to analyze periodontal disease outcomes. Many surveillance studies of periodontal disease, which can result in tooth loss, use an ordinal scoring system to describe the progression of the disease. Ms. Mitani's proposed method models the progression of the disease while adjusting for the fact that those more at risk for periodontal disease have fewer teeth, resulting in varying cluster sizes that are informative.
"I was excited to win the student paper competition at NESS and am grateful for the help and support from my dissertation advisers and classmates," Ms. Mitani says, noting co-authors Dr. Kerrie Nelson, research associate professor of biostatistics at BUSPH, and Dr. Elizabeth Kaye of the Henry M. Goldman School of Dental Medicine.
The 2018 NESS is hosted by the University of Massachusetts Amherst department of mathematics and statistics with the department of biostatistics and epidemiology.