Now, a new study led by Boston University School of Public Health (BUSPH) researchers finds that youths who start out vaping are more likely to go on to smoke traditional cigarettes than their peers who have no prior tobacco or nicotine use.
The sudden rise of e-cigarette use, or vaping, among youth has led to widespread concern among parents, school administrators, and the FDA. But, while research has shown an association between youth vaping and smoking traditional cigarettes, it has been less clear whether vaping leads to smoking.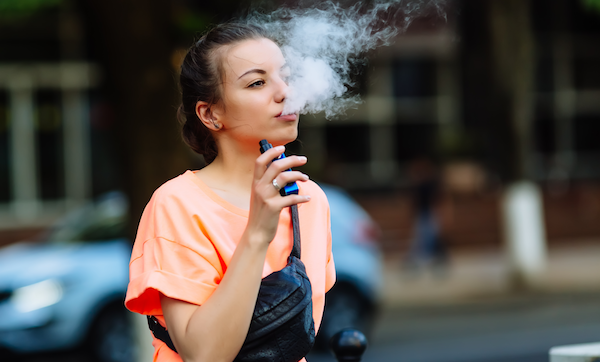 The study, published in JAMA Network Open, found that one in five youths whose first nicotine product is an e-cigarette go on to smoke traditional cigarettes.
"Our results support the view that vaping increases risk of subsequent cigarette use in youth," says senior author Dr. Andrew Stokes, assistant professor of global health at BUSPH. "The association was especially pronounced in low-risk youth, raising concerns that vaping may renormalize smoking behaviors and erode decades of progress in reducing smoking rates."
While previous studies have suggested that vaping increases the likelihood of smoking, the authors wrote that prior research may not have gotten a clear picture of vaping leading to smoking.
Friday Letter Submission