Tuberculosis (TB) is the leading cause of death for people with HIV. In sub-Saharan Africa, TB accounts for 40 percent of deaths among people with HIV, but nearly half of these TB cases go undiagnosed while the person is still alive.
Now, a new study co-authored by a Boston University School of Public Health (BUSPH) researcher shows that using urine tests for TB to screen all hospitalized patients with HIV would improve life expectancy and be cost-effective in Malawi and South Africa.
The study was published in The Lancet Global Health and could influence international guidelines on TB testing.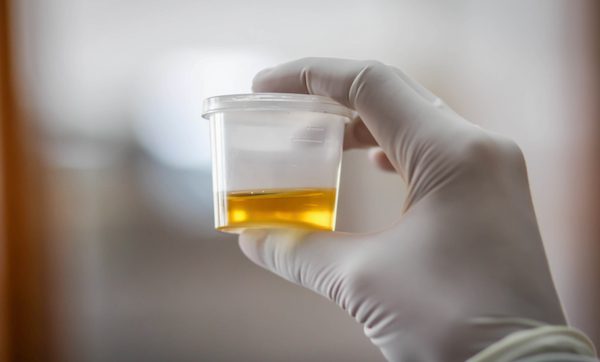 [Photo: Urine sample]
"TB is common among HIV-infected people in many parts of the world, and delayed diagnosis can be fatal," says study co-author Dr. Robert Horsburgh, professor of epidemiology and global health at BUSPH. "Diagnosis is difficult because HIV-infected persons with TB often cannot produce sputum, the usual diagnostic specimen. Thus, the availability of a urine-based test for TB that gives rapid results can be life-saving."