Thinking of getting Certified in Public Health (CPH), but aren't sure you are ready? Concerned about the new exam format? ASPPH is sponsoring a 2-day course offered by the Learning Institute of the 2018 Annual Meeting of the American Public Health Association.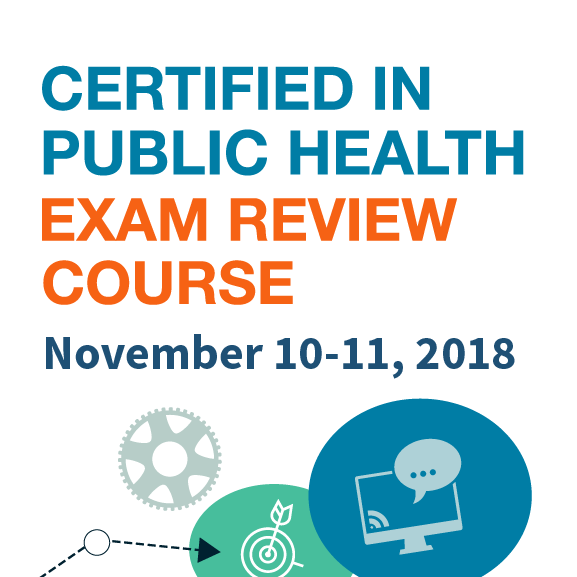 Faculty from the University of South Florida (USF) and representatives from ASPPH will provide reviews of each new content area covered on the CPH exam. This course will be informative, interactive, and designed to help you prepare for the exam. Sessions will be taught by faculty currently teaching in the transformed core at USF. Attendees will receive an overview of the Certified in Public Health credential, 12 hours of instruction time, a copy of the CPH exam outline, a practice exam, and free access to the ASPPH online study guide.
Presenting Faculty:
Donna J. Petersen, ScD, MHS, CPH
Senior Associate VP and Dean of College of Public Health
Jaime Corvin, PhD, MSPH, CPH
Associate Professor and Director of MPH
Anna Armstrong, PhD, MPH, CPH, CHES
Assistant Professor
Deborah Cragun, PhD
Assistant Professor
Karen Liller, PhD
Professor
Zachary Pruitt, PhD
Assistant Professor
Wei Wang, PhD
Associate Professor
Ronee Wilson, PhD
Assistant Professor
Janice Zgibor, R.Ph, PhD
Associate Professor
The 2-day Learning Institute fee is $350. Please visit APHA Learning Institute to register for the  Certified in Public Health Exam Review Course.
Questions? Contact Erin Williams: ewilliams@aspph.org