Dr. Glen Mays, who specializes in preparedness and health systems, policy and economics, has been named chair of the department of health systems, management and policy in the Colorado School of Public Health following a national search. He begins his position on June 1.
Currently, Dr. Mays is an endowed professor in health management and policy at the University of Kentucky (UK) College of Public Health where he also directs the Center for Public Health Systems and Services Research.
On a national level, Dr. Mays is the director of the Systems for Action Research program funded by the Robert Wood Johnson Foundation. Systems for Action tests strategies for aligning delivery and financing systems for medical care, public health, and social services in ways that improve population health. Dr. Mays created and maintains the National Longitudinal Survey of Public Health Systems that has followed a nationally-representative cohort of U.S. communities since 1998 to examine inter-organizational and inter-governmental approaches to public health delivery and financing. He is also founding director of the national Public Health Practice-Based Research Networks (PBRN) program, which brings together more than 2,000 state and local public health organizations from across the U.S. to conduct applied research on innovations in public health practice.
In the area of preparedness, Dr. Mays directs the National Program Office for the National Health Security Preparedness Index (NHSPI), created by the U.S. Centers for Disease Control and Prevention and supported by the Robert Wood Johnson Foundation. The Index identifies strengths as well as gaps in the protections needed to keep people safe and healthy in the face of large-scale public health threats, and tracks how these protections vary across the United States.
"Dr. Mays brings much to the Colorado School of Public Health, adding new initiatives to an already strong department," said Dr. Jonathan Samet, dean of ColoradoSPH. "I am delighted that he will take on the leadership of the department, and I am confident that he will continue to make outstanding contributions to health systems research and to state and national public health policy."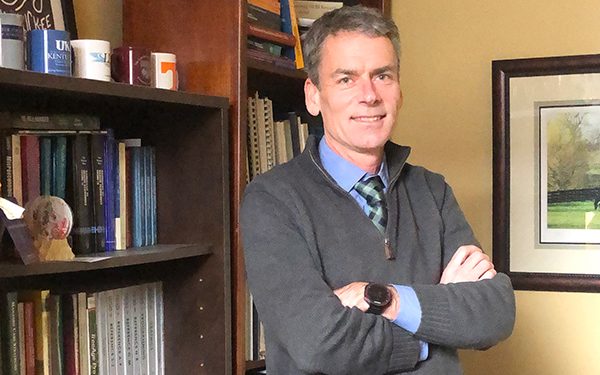 [Photo: Dr. Glen Mays]
Read the entire announcement in the ColoradoSPH Newsroom.