During the first full week of April each year, the American Public Health Association brings communities together across the United States to celebrate National Public Health Week (NPHW) and:
​Recognize the contributions of public health,
​Highlight public health issues that are important to improving our nation.
In addition to campus-wide events on all three of our partner campuses (CU Anschutz, CSU and UNC), Colorado School of Public Health: University of Colorado co-hosted a number of local events and activities that were organized by our students and staff and our public health partners like the Colorado Public Health Association, Colorado Environmental Health Association, Public Health Nurses Association of Colorado, The Trailhead Institute, and the Colorado Association of Local Public Health Officials​.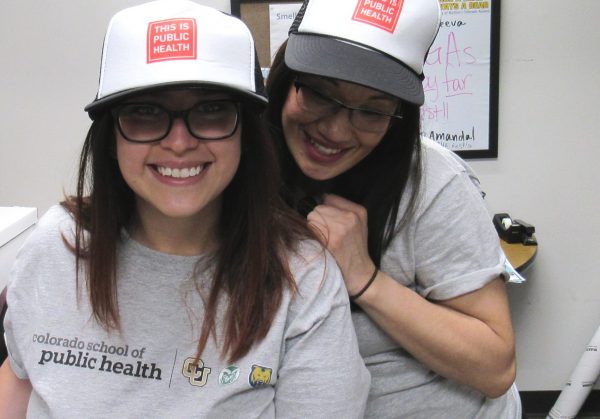 And this year was special. We were celebrating our 10th Anniversary along with National Public Health Week.
As we go into our tenth year, we recognize everyone who has been a part of our school from the beginning and through today. ​We celebrate the accomplishments of the entire ColoradoSPH community and the signing of the Colorado Public Health Reauthorization act of 2008 that made this all possible.