In its first print magazine, the Colorado School of Public Health tells the story of its initial decade. The stories are about the research accomplishments of the faculty and students, the school's engagement with the state through education and training, practice and translation, and the impact of its alumni. Above all, the magazine documents how the school and its many public health and community partners have contributed to advancing health in Colorado — the over-riding goal a decade ago when ColoradoSPH was established and the Colorado Public Health Act of 2008 was passed.
This publication describes the regional, national and global activities of ColoradoSPH made possible by its community of supporters and partners across the public health field.
READ the ColoradoSPH 10th anniversary magazine.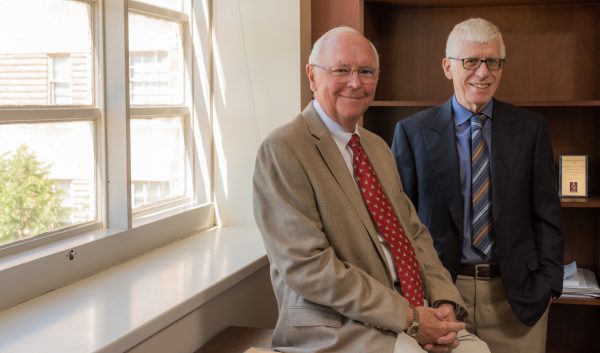 [Photo: Founding dean, Dr. Richard Hamman, (left) and current dean Dr. Jonathan Samet (right). Photo credit – ColoradoSPH]