On the heels of ColoradoSPH research that shows using cannabis during pregnancy increases chances of low birthweight, a new report has exposed the interactions between dispensaries and expecting mothers.
The study, which appears in the American Journal of Obstetrics and Gynecology, was used in the Master's capstone project of a ColoradoSPH student and recent graduate in maternal and child health, Ms. Chanel Mansfield, MPH '17.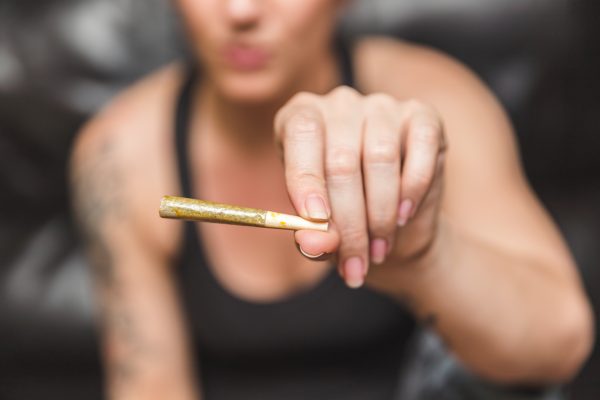 [Photo: Marijuana or cannabis joint in a young woman's hand.]
In all, 400 dispensaries across Colorado were sampled using a "mystery caller" who stated she was eight weeks pregnant, was experiencing morning sickness, and wanted advice about cannabis product use. The study found 69 percent of dispensaries advised this researcher posing as a pregnant woman in her first trimester to use marijuana to treat morning sickness.
"Throughout my education I did a lot of research on marijuana and pregnancy. There's such an inconsistent message out there whether using cannabis during pregnancy is safe. So I wanted to see what that message would be from the dispensary standpoint," Ms. Mansfield said.
Read the entire story in the ColoradoSPH Newsroom.