A recent study of 17,000 Colorado employees in 314 businesses found, on average, workers have more than three chronic health conditions. All those conditions impact sick days, productivity and health costs. The challenge is inspiring companies to change.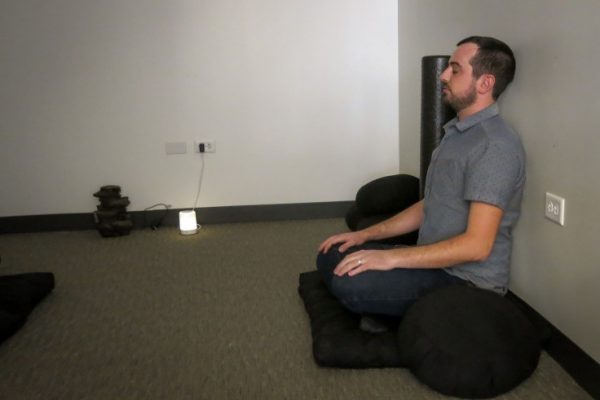 [Photo credit: John Daly, CPR News]
The study was conducted by researchers in the Colorado School of Public Health Center for Health, Work & Environment and Health Links™ program and reported on by Colorado Public Radio.
Ms. Lili Tenney, senior instructor and deputy director for CHWE at ColoradoSPH is the co-founder and director of Health Links and has seen a big evolution in the last five years. A new generation of wellness programs aims to get every employee involved. Earlier programs saw a lot of self-selection, a lot engagement from the most motivated workers who are already healthy, but less than stellar participation from other employees.
"The conversation has gone from your company doing a 'Biggest Loser' challenge to really talking about having health be personal and making sure it reaches all employees," Tenney said.
Listen to, read the full story from Colorado Public Radio.