A bite from a disease-carrying tick can transmit a serious, potentially fatal infection, such as Lyme disease. But many ticks go unnoticed and unreported.
Now, with the help of citizen scientists, ecologists at Colorado State University and Northern Arizona University are offering better insight into people's and animals' potential exposure to tick-borne diseases – not just the disease reporting and prevalence tracking that only occur when people get sick.
The result is a study published in the open-access journal PLOS ONE. The team was funded by the Bay Area Lyme Foundation, a nonprofit organization dedicated to informing the public about Lyme disease and finding a cure. Foundation officials urge people to take tick bites seriously, since early detection is key to treating most conditions.
The study's lead authors are Dr. Daniel Salkeld, instructor for animals, people and the environment at Colorado School of Public Health at Colorado State University, and longtime collaborator Dr. Nathan Nieto of Northern Arizona University.
"Our study may be a new way of understanding exposure to tick-borne diseases," explained Dr. Salkeld, a disease ecologist. "Normally the approach is to rely on reported disease cases, or to look at ticks in natural habitats. Our data represent that in-between, middle ground: It shows when people or animals got bitten, and where, and what they got exposed to."
Read the full story in the ColoradoSPH Newsroom.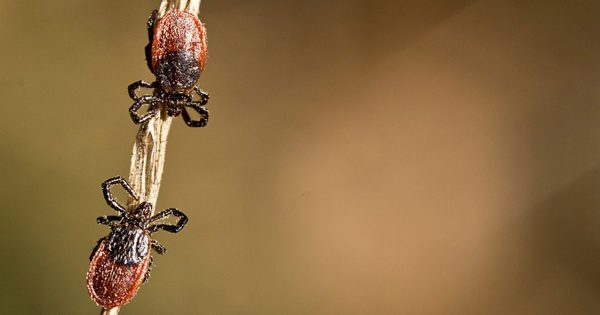 [Photo: Western Blacklegged Ticks]