While many American families have experienced economic gains in recent years, children are still most likely to live in households too poor to cover their basic needs, according to the latest Basic Facts about Low-Income Children issued by the National Center for Children in Poverty (NCCP) at Columbia University Mailman School of Public Health. Using the most recent available data from the American Community Survey, NCCP researchers found that children make up around a quarter of the U.S. population, but represent more than a third of the nation's poorest residents. According to Basic Facts about Low-Income Children, the center's annual profiles on child poverty in America, some 41 percent (29.8 million) of America's children were living on the brink of poverty in 2016 — including more than five million infants and toddlers under age three.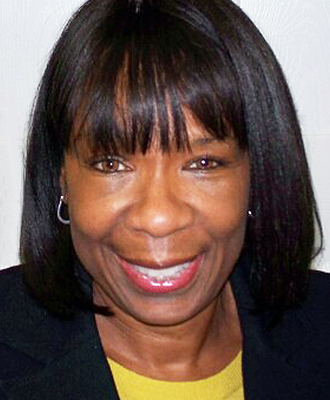 [Photo: Dr. Renée Wilson-Simmons]
"Overall, we've made important strides when it comes to alleviating poverty in America, but our data show that those gains have been slow to reach society's youngest members," said Dr. Renée Wilson-Simmons, NCCP director and assistant professor of health policy and management at the Mailman School. "Right now, the child poverty rate is heading in the right direction — down — but children still make up an outsized share of our nation's poor. Anti-poverty efforts like food assistance, public health insurance, and other programs are helping millions of children and families to thrive. But that also means our beliefs about what poverty looks like in America — about who deserves access to those programs and supports — have the power to help or harm their chances for success."
Available online, the Basic Facts about Low-Income Children fact sheets illustrate the severity of economic instability faced by low-income and poor children throughout the United States. NCCP defines a poor household as one where incomes are below the federal poverty threshold (i.e., $24,339 for a family of four with two children in 2016). Families with earnings less than twice the poverty threshold are considered low income and include poor families (i.e., $48,678 for a family of four with two children in 2016).
According to NCCP researchers, the number of children in low-income families decreased from 33.2 million (44.9 percent) in 2010 to 29.8 million (41.2 percent) in 2016, and the number of poor children in the U.S. decreased by nearly two million (3 percentage points). Their report also showed that two million fewer children lived in deep poverty in 2016 compared to 2010. NCCP defines deep poverty as earning less than 50 percent of the poverty threshold (e.g.,, $12,170 for a family of four with two children).
"We're seeing promising movements in the year-to-year measurements of child poverty and economic stability," added NCCP director of Family Economic Security Dr. Heather Koball. "But while the number of children experiencing poverty is on the decline, the rate of poverty for kids still remains stubbornly high, compared to the size of the population. Children are also more likely to suffer the material hardships associated with living in poverty; the anxiety, depression, and constant stress of being financially vulnerable leaves a lasting mark on children as they grow to adulthood, affecting earnings potential and health outcomes as adults."
Published annually since 2009, Basic Facts about Low-Income Children presents demographic characteristics and socioeconomic conditions of poor and low-income children in fact sheets for children under age 18 and for those age 9 and younger. Fact sheet data are widely cited by policymakers, researchers, advocates, and the media. NCCP's annual fact sheets on child poverty in the United States are available online.
These are some of the findings in the 2018 edition of Basic Facts about Low-Income Children:
In the U.S., the younger a child is, the more likely he or she is to experience poverty.
Children of color are nearly three times as likely to live in a poor family compared to white children.
While children whose parents had higher education or full-time employment were less likely to live below the poverty line, neither was a guarantee of financial security.
Dr. Koball added, "If anything is clear from these statistics, it's that a rising tide does not lift all boats when it comes to our young people. That's why we simply cannot afford to be anything less than intentional with the policies that shape the resources available to these families and, by extension, their chances for success in the long run."
NCCP researchers also announced the launch of an updated online tool — the 50-State Policy Tracker — for comparing state economic assistance programs. Available online, the policy tracker can help identify best practices to alleviate poverty by comparing safety net policies, revealing variation among states, and modeling how policy choices can help low-income working parents succeed in making ends meet.