An editorial co-authored by Dr. David Rosner, Columbia University Mailman School of Public Health professor of sociomedical sciences and co-director of the Center for the History and Ethics of Public Health, marks Public Health Reports 140th anniversary and the contributions it has made to public health.
Begun in 1878 as a small weekly government bulletin of disease reports and tables, Dr. Rosner and co-authors offer a review of this official journal of the surgeon general and the U.S. Public Health Service's past 140 years, and how it has adapted to new public health challenges and innovations in medical communications. Today, Public Health Reports is a seasoned peer-reviewed journal publishing articles covering all issues of public health including the greatest public health problems of the nation and killer diseases through the ages.
"Public Health Reports has published on all the most vital public health topics of the day, from disease occurrence and risk factors to investigative methods and ethics, prevention, public health practice, regulation, and administration," said Dr. Rosner, whose co-authors are Dr. Frederic E. Shaw, Centers for Disease Control and Prevention; and Dr. Andrey Kuzmichev, U.S. Department of Health and Human Services.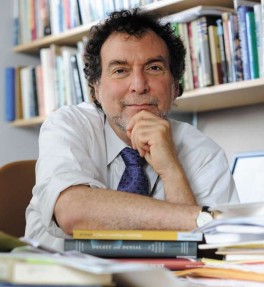 [Photo: Dr. David Rosner]
Launched in 1878 as The Bulletin of the Public Health, the weekly publication was designed to notify Marine-Hospital Service officers, U.S. customs officials, and state and local health authorities of sanitary conditions in the United States, foreign ports, and ships bound for the U.S. Re-launched in 1887 as The Weekly Abstract of Sanitary Reports it changed its name In 1896, to Public Health Reports.
"The essence of the journal's mission has always been to report the occurrence of cases of disease, epidemics, risk factors, and public health problems to allow health authorities to take action based on the best information," noted Dr. Rosner. "Over the decades, the journal's methods have evolved to meet changing disease threats and communication channels."
In 2000, the journal established Public Health Chronicles, a department of the journal dedicated to articles on public health history. "Public Health Chronicles laid dormant for a few years, but the 140th anniversary seems the right time to restart it and to build on the rich history of the journal," said Dr. Rosner, who is editor of the department and notes that article submissions are most welcome.
Each issue of Public Health Reports, except those published in the most recent 12 months, is available online without charge as a PDF document on PubMed Central. The reinstated Chronicles will publish a series of invited and submitted articles during the anniversary year and will continue as a regular part of the journal, covering public health problems through a historical perspective.
More information on submitting an article to Public Health Chronicles