Dr. Mark L. Hatzenbuehler, associate professor of Sociomedical Sciences and Sociology at Columbia University Mailman School of Public Health, has been named a 2018 William T. Grant Scholars award recipient. The Scholars Program launched in 1982 and supports the professional development of promising researchers in the social, behavioral, and health sciences. Applicants are nominated by their institutions.
One of six early career research awardees, Dr. Hatzenbuehler was selected from a pool of 63 applicants upon a rigorous review by the Foundation's Selection Committee. Dr. Hatzenbuehler will receive $350,000 over five years, building mentoring relationships with experts in his field while executing a rigorous five-year research plan.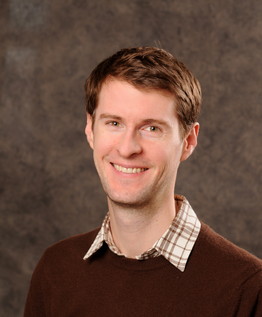 [Photo: Dr. Mark L. Hatzenbuehler]
Dr. Hatzenbuehler is one of the leading investigators on structural stigma — particularly as it relates to LGBT health — and the recipient of numerous awards for contributions in his field, including the Louise Kidder Early Career Award from the Society for the Psychological Study of Social Issues and the Janet Taylor Spence Award for Transformative Early Career Contributions from the Association for Psychological Science. His William T. Grant Scholars award centers on the question of whether, how, and for whom litigation and agency enforcement of civil rights protections in schools reduces homophobic bullying.
To examine these questions, Dr. Hatzenbuehler will take advantage of an unprecedented multi-source, multi-level data structure that links legal, administrative, and survey data from teachers, schools, and communities with a population-based study of over 5 million California high-school students in nearly 3,000 schools spanning a fifteen-year period. With his mentors, Dr. Stephen T. Russell, professor of human development and family studies at the University of Texas at Austin, and Ms. Suzanne Goldberg, professor of law and director of the Center for Gender and Sexuality Law at Columbia University, Dr. Hatzenbuehler will further grow his knowledge for addressing inequality for youth.