Research on health disparities between immigrants and individuals born in the Unites States has yielded mixed results, with some health issues showing worse among immigrants and others worse among U.S.-born individuals.
Few investigators have examined disparities in oral health between immigrant and U.S.-born adults. To address this, CUNY School of Public Health Professors Drs. Luisa Borrell and Jim Stimpson led a study using nationally representative data to characterize disparities in oral health among noncitizens, naturalized citizens, and U.S.-born adults. The findings were published in the Journal of the American Dental Association.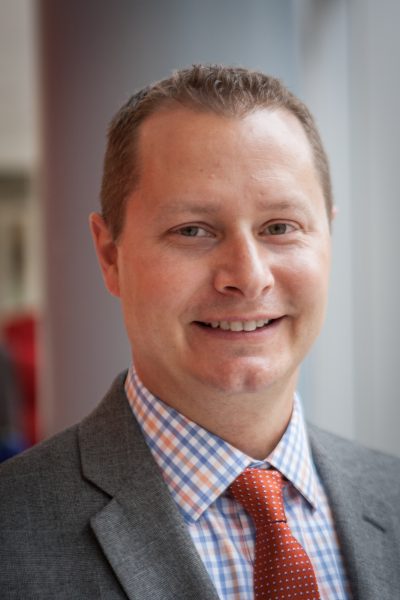 [Photo: Dr. Luisa Borrell]     [Photo: Dr. Jim Stimpson]
Drs. Borrell, Stimpson and their research team found that more than one-half of noncitizens (50.5 percent) received a diagnosis of periodontal disease, and 38.0 percent had cavities, compared to U.S.-born adults, for whom the rates were 34.4 percent and 27.0 percent, respectively. Differences between U.S.-born and naturalized citizens were not statistically significant. After adjusting for age, sex, race or ethnicity, education, poverty, tobacco smoking status, and number of permanent teeth, noncitizens still had 45 percent higher adjusted odds of periodontal disease and 60 percent higher odds of receiving recommendations for oral health care than U.S.-born subjects. However, differences between noncitizens and U.S.-born subjects were no longer important after adjusting for health insurance.
Drs. Borrell, Stimpson and colleagues say that, although noncitizen adults have a higher likelihood of poor oral health than native adults, having insurance may close this gap. They recommend that health care reform initiatives should provide dental benefits for adults to help mitigate the current economic and legal barriers that many immigrants face when accessing oral health care.
"Our study contributes to our knowledge two ways: First, we disaggregated the foreign population according to citizenship; and second, we showed that the foreign advantage may not be 'one-size-fits-all' in the context of outcomes and legal status," Dr. Borrell says. "Our findings suggest that when compared to the U.S.-born population, foreign-born individuals who are naturalized citizens have better oral health outcomes than their non-naturalized citizen counterparts. However, this advantage disappears when accounting for health insurance.
These findings are important in the context of our current discourse in immigration and health care reform."
Wilson FA, Wang Y, Borrell LN, Bae S, Stimpson JP. Disparities in oral health by immigration status in the United States. J Am Dent Assoc. 2018 Mar 31.