In New York City, black African and Caribbean immigrants constitute 23 percent of the entire foreign-born population. In addition, the eighth largest and fastest growing group of foreign-born residents in the city is West Africans, with a population growth of 60 percent since 2000. The U.S. Census estimates that, by 2060, 16.5 percent of the U.S. black population will be foreign-born. But research is limited on the health of foreign-born blacks, as studies often lump them in with African Americans.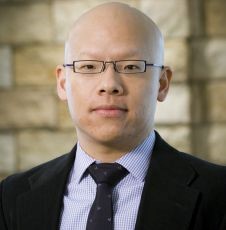 [Photo: Dr. Terry Huang]
Dr. Terry Huang, professor of community health and director of the Center for Systems and Community Design at CUNY School of Public Health, and Dr. Margrethe Horlyck-Romanovsky, a recent doctoral graduate from CUNY SPH, co-led a study to investigate how the odds of obesity and diabetes differed between foreign-born blacks and U.S.-born blacks in NYC, using five years of data from the NYC Community Health Survey, 2009 – 2013. The findings were published in the Journal of Immigrant and Minority Health.
Drs. Huan and Horlyck-Romanovsky and their team found that foreign-born blacks experience higher odds of diabetes even at lower levels of Body Mass Index (BMI), compared to U.S.-born blacks.
"Results suggest that there is large heterogeneity within the black population, and that it is problematic to combine all black populations in epidemiological analysis or prevention and treatment interventions," Dr. Huang said.