The adoption of paid sick leave (PSL) policies throughout the United States has accelerated rapidly over the last few years, greatly increasing the proportion of American workers with access to PSL, but gaps still remain.
Dr. Emma Tsui, assistant professor at the CUNY Graduate School of Public Health and Health Policy, conducted a pilot project using key stakeholder interviews to learn about New York City's successes and challenges in educating workers and businesses about the PSL law. The findings were published in NEW SOLUTIONS: A Journal of Environmental and Occupational Health Policy.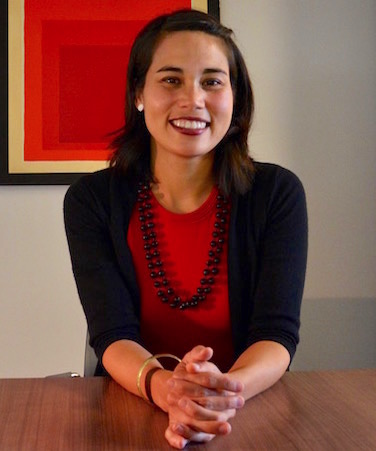 [Photo: Dr. Emma Tsui]
Dr. Tsui and her colleagues focused their study on outreach about PSL to New York City restaurant workers, who in 2015 were 25 percent less likely than other workers to have PSL. They interviewed individuals representing six organizations that drove education and outreach efforts in NYC targeting restaurant workers, including a city agency, immigrant and worker organizations, research and advocacy organizations, and an industry association. The interviews revealed that effective outreach and education necessitated creating awareness of the law among the general public and, for worker/employer population for whom this was a new benefit, designating trusted entities as a primary source of regular PSL-related information and education.
"We are glad to be part of the continued monitoring and analysis of the rollout of important public health policies like paid sick leave," Dr. Tsui says. "Going forward, we hope that outreach and education efforts regarding the law can be expanded to more proactively address workplace cultures that thwart workers' use of paid sick leave."
Tsui EK, Duffy M, Baron S. New Solut. 2018 Jan 1:1048291118775049. doi: 10.1177/1048291118775049.