The Association of Schools and Programs of Public Health (ASPPH) announces the Delta Omega website redesign, designed and developed by the ASPPH Technology Team. By delivering more timely and streamlined content, interactive user experience, and responsive layouts, our goal is to act as the go-to resource for the Delta Omega Honorary Society.  Delta Omega is the public health honorary society founded in 1924 to recognize outstanding achievement in the new field.  There are over 100 chapters located at CEPH-accredited schools and programs and over 20,000 individual members.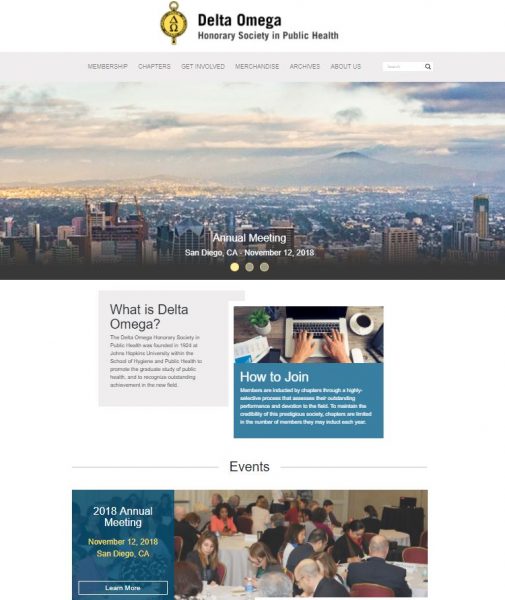 ASPPH delivered a more dynamic and visual website to better serve and empower the Delta Omega community. Visit the website to learn more!
New features!
Chapters:
Learn how to establish a chapter
View list of chapters
View key resources
Access chapter admin portal
Members and general public:
Learn how to join Delta Omega!
Read about the member benefits
View the list of Delta Omega members
Learn how to get involved: attend annual meeting, participate in student poster sessions, nominate individuals for awards, volunteer during the annual Day of Service event, access archives of important public health classic texts, and purchase merchandise!