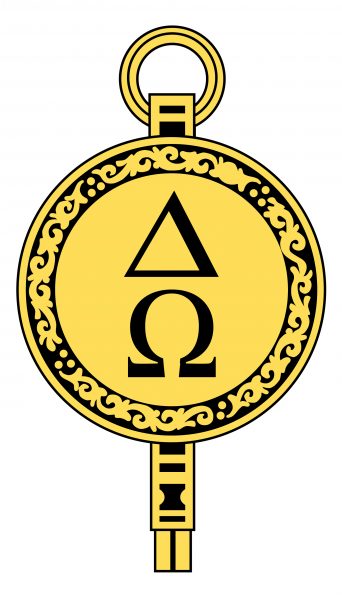 The Delta Omega Honorary Society in Public Health sponsors an annual Student Poster Session through the Academic Public Health Caucus during the American Public Health Association (APHA) Annual Meeting and Exposition each year. This year, 29 students nominated by local chapters of Delta Omega from CEPH-accredited Schools and Programs of Public Health were selected to present their scholarship and research at the APHA meeting in San Diego.  The sessions will be held on Monday, November 12 and Tuesday, November 13.
Cordelia Alexander-Leeder – Delta Phi Chapter, University of Nevada Chapter, Reno, Effects of Mental Health Exposure Factors on the Prevalence of Postpartum Depression: A Nevada Population-Based Study
Maliha Ali – Omega Chapter, George Washington University, Role of social and clinical determinants in frequent utilization of emergency departments
Brian Charest – Alpha Beta Chapter, Boston University, Secular Trends of the Prevalence of Type 2 Diabetes Among U.S. Veterans
Sugy Choi – Alpha Beta Chapter, Boston University, Predicting Arrival Rates to Medication for Addiction Treatment (MAT)
Hannah Craft – Upsilon Chapter, University of Alabama at Birmingham, Practice Transformation project to expand HIV prevention and care services in Deep South clinics
Laura Drew – Gamma Zeta Chapter, University of Maryland College Park, Macrosomia and neonatal morbidities in the United States
Nimasha Fernando – Beta Tau Chapter, University of Maryland Baltimore, Lost in translation? Exploring challenges in access and use of language services for low-English proficiency patients during transitions in care in the Baltimore area
Saruna Ghimire – Delta Phi Chapter, University of Nevada Las Vegas, Association between Telomere Length, 21 Nutrients and a Healthy Eating Index
Renad Jadkarim – Eta Chapter, Tulane University, Psychiatric Effects of Mefloquine as Malaria Prophylaxis: A Meta-Analysis of Randomized Controlled Trials
Krys M. Johnson – University of South Florida, Meet the people where they are: A qualitative study of factors affecting chronic disease in Tampa women
Raihan Khan – Gamma Mu Chapter, West Virginia University, Can diabetes self-management program reduce diabetes distress among Patients?
Gargya Malla – Upsilon Chapter, University of Alabama at Birmingham, Does the association of diabetes with stroke risk differ by age, race and sex? Results from the REGARDS Study
Ariel Couvillion, Andrea Rodriquez, Kalina Zahariev – Alpha Tau Chapter, Texas A&M, College Students' Perceptions of Preconception Care: An Exploratory Study
Kathryn Mishkin – Alpha Gamma Chapter, SUNY Albany, Hepatitis C infection among HIV-positive injection drug users and non-injection-drug users in Tajikistan
Paul Nestadt – Alpha Chapter, Johns Hopkins University, Increasing prevalence of opioids in Maryland suicides, by objective testing
Colette Nickodem – Alpha Tau Chapter, Texas A&M, Interferon epsilon in the reproductive tract of healthy and genital Herpes Simplex Virus infected pregnant women: Results of a pilot study
Ayokunle Olagoke – Delta Phi Chapter, University of Nevada Chapter, Reno, Characteristics of Health Literacy Among Informal Caregivers: Results from a Population-Based US Survey
Ashley Ornelas – Delta Phi Chapter, University of Nevada Las Vegas, Do non-traditional grocery stores fill gaps in food deserts in Las Vegas
Ifeoma Ozodiegwu – Alpha Phi Chapter, East Tennessee State University, Socioeconomic status and overweight in low-income countries: A case study of the modifying role of education on the association between household wealth and overweight in Mozambique
Nessa Ryan – Delta Beta Chapter, New York University, Feasibility, Acceptability, and Appropriateness of an Accessible, Insertable Vaginal Cup to Manage Urinary Leakage Among Women with Obstetric Fistula in Ghana: A Mixed Methods Study to Contextualize Implementation
Maria Sevoyan – Mu Chapter, University of South Carolina, Recurrence Risk of Pregnancy Complications in Twin and Singleton Deliveries
Benjamin Spoer – Delta Beta Chapter, New York University, Variations in census tract walkability index score and correlation with demographic factors in New York City, 2010-2015
Katie Tastad – Pi Chapter, University of Minnesota, Although baseline awareness is low, interest in congenital cytomegalovirus screening is high: Results from a Minnesota State Fair study
Seamus Taylor – Alpha Phi Chapter, University of Iowa, State Assisted Living Policy Environment Dynamics from 2007-2017
Marisa Tsai – Alpha Rho Chapter, Tufts University, Adolescent dietary intake: Associations with perceived school food retail environments and psychosocial factors
Danielle Waite – Beta Omega Chapter, Drexel University, Implementation of Couples Based HIV Testing and Counseling Among Heterosexual Pregnant Women and Their Partners in an Urban Based Prenatal Clinic
Jessica Webster – Beta Omicron Chapter, Icahn School of Medicine at Mount Sinai, Effectiveness of a mass distribution of long-lasting insecticidal nets, Uganda, 2016-2017
Namrata Yadav – Delta Alpha Chapter, New York Medical College, Prevalence and Trends of Type II Diabetes (T2D) in United States (US) Adults, 2003–2014: A National Health and Nutrition Examination Survey (NHANES) Study
Xiao Zhang – Alpha Tau Chapter, Texas A&M, Family history of prostate cancer and age-related patterns of serum testosterone levels among US males
The poster session will showcase the excellent scholarship and research of our students. This opportunity was created by Delta Omega to encourage and recognize the public health leaders of tomorrow.