As part of an ongoing effort to study the impact of new laws relating to cannabis on health and drug use, the National Institute on Drug Abuse (NIDA) has funded a five-year $4.1 million study to investigate the medical and personal use of cannabis in Los Angeles among young adults aged 18 to 30.  Dr. Stephen Lankenau, a professor in the department of community health and prevention at the Drexel University Dornsife School of Public Health, is the principal investigator for the study.
In a rare renewal of a R01 grant, originally awarded to Dornsife in 2013 and collaborators at Children's Hospital Los Angeles, NIDA funded this new research to specifically examine cannabis use among young adults in California following the legalization of cannabis for personal use in 2016.
"We expect the natural experiment study design, which includes a cohort of 300 young adult medical cannabis and non-patient users recruited in 2014, will answer key health and policy questions regarding whether young adults mature out of cannabis use in a fully legal environment, the effects of legal cannabis on opioid use, and if prior medical use of cannabis translates into safer personal use," Dr. Lankenau said.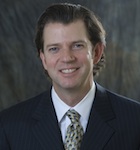 [Photo: Dr. Stephen Lankenau]
This study grew out of a need to fill critical gaps in knowledge about how cannabis policies have affected young adults since it became legal in California for personal use in 2016 and legal sales began in 2018. Dr. Lankenau's research will look at a range of issues, including how legalizing cannabis for personal use has impacted patterns of cannabis use among young adults, including use of high potency forms (edibles and concentrates). The study will also look at whether legalizing cannabis for personal use has influenced patterns of other drug use and risk behaviors, such as driving under the influence of cannabis, and underage cannabis purchasing patterns.