When you fall dozens of times a day as a toddler, you bounce right back up. Maybe you get some bruises on your elbows or knees, maybe not. But when an older person falls, however, the results can be devastating.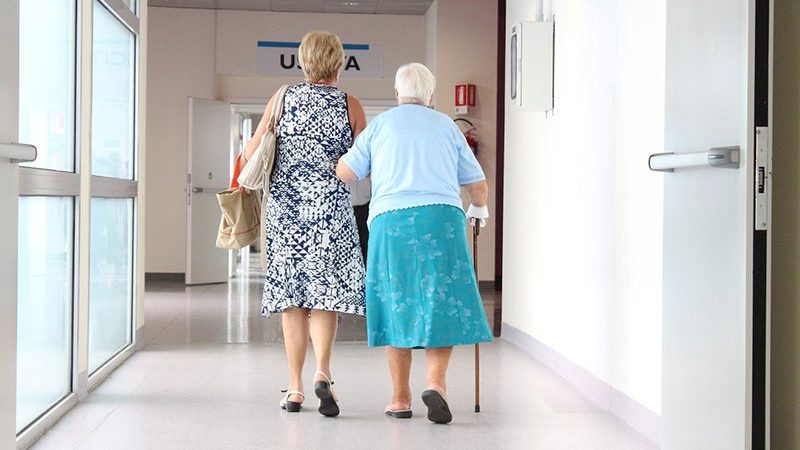 Dr. Yvonne Michael, associate professor in Drexel University Dornsife School of Public Health, took part, and reported on a systematic review of interventions for falls in older adults.
The resulting report, published by the Centers for Disease Control and Prevention (CDC) pointed out that falls are the leading cause of injury in Americans who are 65 or older. According to the organization, 29 million older Americans suffered falls in 2014, resulting in $31 billion in Medicare costs. And, unfortunately, 27,000 of those who experience a fall die each year.
Preventing falls is a top priority for those who wish to improve the health of the elderly. As such, this review was commissioned by the U.S. Preventive Services Task Force with the idea of updating their recommendations about what services should be emphasized or offered by policymakers and clinicians.
Three different forms of intervention were examined by Dr. Michael and the others on the research team: Exercise, multifactorial, and vitamin D. Here, Dr. Michael breaks down what each mean and their pros and cons.
Exercise Intervention
Keeping older people's bodies moving
Pros
A 19 percent reduction in injurious falls and an 11 percent reduction in the risk of falling at all was seen.
"The thought is that physical activity gets the body moving and more accustomed to adjusting quickly, if necessary," Dr. Michael said.
There were tangential benefits, too.
"Exercise interventions have many health-related benefits outside of reduced fall-related outcomes and few major risks were identified, even for an older population," Dr. Michael explained.
Cons
The review found no change in "mortality" — the likelihood of death resulting from a fall.
"Even with exercise, it doesn't seem that certain aspects of sustaining a fall were addressed, such as reducing risk factors around them and their homes," Dr. Michael said.
Also, the chance that people stuck to the exercise was "limited or moderate," which meant that fall-risk and fall-injury were unaffected.
Multifactorial Interventions
Customized referrals and treatment, such as modifying a living space for medical issues or introducing better medication management
Pros
A reduction in the rate of falls by 11 percent.
"These interventions are especially successful when targeted toward high-risk, older adults," Dr. Michael said.
Cons
"Many patients have multiple risk factors and realistically, it is challenging for care providers to engage older adults in multiple interventions to address all of those risk factors," Dr. Michael commented.
Vitamin D
Maintaining a healthy balance of the Vitamin D
Pros
"Vitamin D maintenance of muscle strength and is necessary for bone development in children and young adults," Dr. Michael said.
Cons
No reduction in the risk of falls or in negative outcomes related to falls was found for low-risk older adults.
In fact, "high doses of Vitamin D" actually might increase fall risk, according to what the review found.