Dr. Amy Woron, deputy chief for antimicrobial resistance for the State of Hawaii and a Master of Public Health student in the department of biostatistics and epidemiology in the East Tennessee State University College of Public Health, has co-authored an article in Clinical Infectious Diseases.  The article, "Impact of Culture-Independent Diagnostic Testing on Recovery of Enteric Bacterial Infections," examines the impacts of culture-independent diagnostic tests and estimated costs for culture verification of Shigella, Salmonella, Shiga toxin-producing Escherichia coli (STEC), and Campylobacter at the Tennessee Department of Health Public Health Laboratory.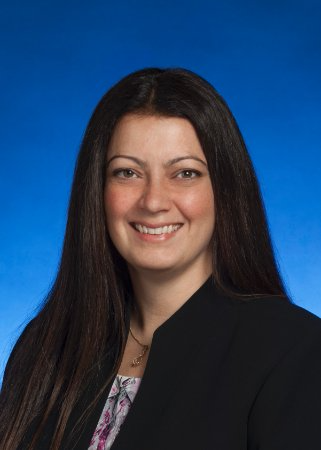 [Photo: Dr. Amy Woron]
Culture-independent diagnostic tests are increasingly used to identify enteric pathogens. However, foodborne illness surveillance systems have relied upon culture confirmation to estimate disease burden and identify outbreaks through molecular subtyping.
"This work highlights the importance of changes in diagnostic testing on our public health laboratory enteric surveillance system," stated Dr. Woron. "The change to Culture-Independent diagnostic methods has resulted in changes to the Council of State and Territorial Epidemiologists (CSTE) case definitions to address this new paradigm."
This observational study included laboratory and epidemiological surveillance data collected between years 2013 – 2016 from patients with the reported enteric illness. The researchers calculated pathogen recovery based on initial diagnostic test type reported at the clinical laboratory.  During the study period, the Public Health Laboratory received 5,553 specimens from clinical laboratories from patients with the enteric illness.  Pathogen recovery was low from culture-independent diagnostic test-positive specimens for enteric bacteria. This has important implications for the current enteric disease surveillance system, outbreak detection, and costs for public health programs.
Dr. Woron continued, "The impact reaches further as national metrics such as Healthy People 2020 derive their data from the FoodNet program using CSTE confirmed case definitions.  At this time Culture-Independent only results are excluded from the confirmed case count."
Dr. Amy Woron obtained her PhD in public administration from Tennessee State University in 2010.  She is currently pursuing her online Master in Public Health degree in epidemiology.  She was recently appointed as an adjunct assistant professor for the Office of Public Health Studies at the University of Hawaii – Manoa.
Additional authors includes researchers from the Tennessee Department of Health and Vanderbilt University.