Juvenile chinook salmon migrating through contaminated estuaries in the Puget Sound pick up drugs that may affect their survival and growth when it matters most. Those were the findings from scientists at the University of Washington School of Public Health and the National Oceanic and Atmospheric Administration, published recently in the journal Environmental Pollution.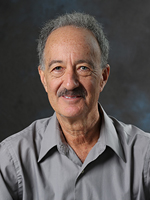 [Photo: Dr. Evan Gallagher]
Researchers collected juvenile chinook salmon and Pacific staghorn sculpin (a bottom-dwelling fish known for sharp, antler-like projections on its gill cover) from three local estuaries in Washington state, two of which are affected by wastewater treatment plants.
An analysis of fish blood and growth indicators suggests that fish from contaminated estuaries have some characteristics similar to fish undergoing starvation. Researchers say that exposure to certain emerging contaminants, including common drugs and personal care products, released through sewage treatment plants and outfalls into estuary waters are associated with this response. The pattern is more pronounced in chinook salmon than in staghorn sculpin, and may result in metabolic disturbance that could lead to a failure to thrive, early mortality or a poor ability to compete for food or habitat.
Dr. Evan Gallagher, co-author of the paper, says more research is needed to definitively say that exposure to these emerging contaminants is affecting juvenile salmon. The field analysis was "a snapshot in time using a limited set of physiological measurements," he says, and the composition of sewage effluents changes daily. Dr. Gallagher is a professor in the department of environmental and occupational health sciences (DEOHS) at the UW School of Public Health. The paper's lead author, Dr. Jim Meador, is an environmental toxicologist at NOAA's Northwest Fisheries Science Center and affiliate professor in DEOHS.
Emerging contaminants first came on the toxicology scene about 10 to 15 years ago, when fire retardants such as polybrominated diphenyl ethers, or PBDEs, were discovered in the environment. PBDEs are used in building materials, electronics, vehicles, plastics and other products. More formally called "chemicals of emerging concern," because so little is known about them, these compounds also include common drugs and personal care products like those found in Puget Sound waters.
For the latest study, researchers gathered samples from the contaminated Sinclair Inlet off Bremerton and the Puyallup River estuary in Tacoma's Commencement Bay. The less-polluted Nisqually River estuary was included as a reference site. The Puyallup, fed in part by the outflow of Tacoma's Central Wastewater Treatment Plant, contained the highest levels and a wider variety of drugs.
In addition to field samples, the researchers studied 400 chinook salmon from a local hatchery, including experimental groups fed drug-laced food to recreate similar levels picked up by estuary fish. The lab experiment removed some of the environmental variables associated with field studies.
"The fact that growth rates were stunted and some similar blood parameters were disrupted in the laboratory fish help support the effects observed in the field," Dr. Gallagher says. "However, the study does not inform public health, as juvenile chinook are not a food source for humans." Also, little is known about whether the fish depurate (cleanse or purify) the contaminants as they age, he adds.