All communities rely on clean air, clean water, green space, and other natural amenities for their economic sustainability and quality of life. Often referred to as "ecosystem services," these functions provide many societal benefits, but aren't always fully understood or considered in local decision-making. EPA's EnviroAtlas tool aims to change that by using maps and data to help communities understand the relationship between nature, health, well-being and the economy.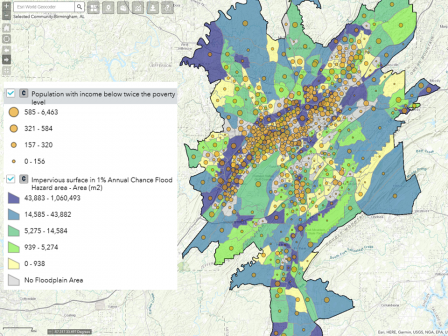 EnviroAtlas is an interactive web-based tool that combines maps, analysis tools, fact sheets, and downloadable data to inform state and local policy and planning decisions. The tool already had fine-scale data and maps for 18 U.S. urban areas, and recently added six more. The new areas include Baltimore, MD; Chicago, IL; New Haven, CN; Virginia Beach, VA; Birmingham, AL; and Brownsville, TX, which cover 430 cities and towns not previously featured in EnviroAtlas.
Read the Science Matters story to learn more or visit www.epa.gov/enviroatlas.