Mr. Kai Yang, a doctoral student in biostatistics at the University of Florida College of Public Health and Health Professions and the College of Medicine, has received a Young Investigator Award from the American Statistical Association's section on Statistics in Epidemiology. He has been invited to present a research paper at the association's Joint Statistical Meetings conference in Vancouver this July.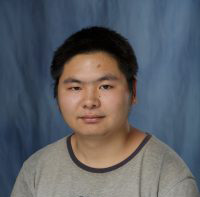 [Photo: Mr. Kai Yang]
Mr. Yang's research focuses on nonparametric spatio-temporal data modeling and monitoring problems, such as disease surveillance, environmental monitoring and quality control of production processes. His conference presentation will discuss a new spatio-temporal data modeling method applied to Florida influenza-like illness data to monitor disease outbreak. His mentor is Dr. Peihua Qiu, a professor and chair of the UF department of biostatistics.