With more than 120,000 members, the National Association of Social Workers (NASW) is the largest organization of professional social workers in the world. The organization enhances the professional development and growth of its members, influences social policies and upholds strict professional standards. Each year, the NASW Miami-Dade Chapter hosts a ceremony designed to recognize social work leaders for exemplifying ethics and values in their communities.
Several members of the School of Social Work at Florida International University (FIU) Robert Stempel College of Public Health and Social Work received awards for their hard work and dedication to social welfare.
Dr. Welker Mitchell was recognized posthumously with the "Lifetime Achievement Award" for his work in addictions and social work education. NASW acknowledged the late Dr. Mitchell's accomplishments and values that he demonstrated throughout his long career.
Dr. Mitchell, who passed away at the end of 2017, served at FIU for nearly 30 years. In 1995, he completed his Ph.D. in Social Welfare with a concentration on substance abusing families. In 1998, he served as the assistant dean of the College of Health and Urban Affairs and as the associate director of the School of Social Work until his retirement in 2005. Following retirement, he returned to the classroom as a clinical instructor because he loved teaching and serving as a mentor to students, especially minority students.
Dr. Paul Stuart received the "Social Work Educator of the Year" award, which honors a social work educator who has had a strong impact on their students and profession. Dr. Stuart was recognized for more than four decades of serving as an educator and mentor to social work students in all levels of education.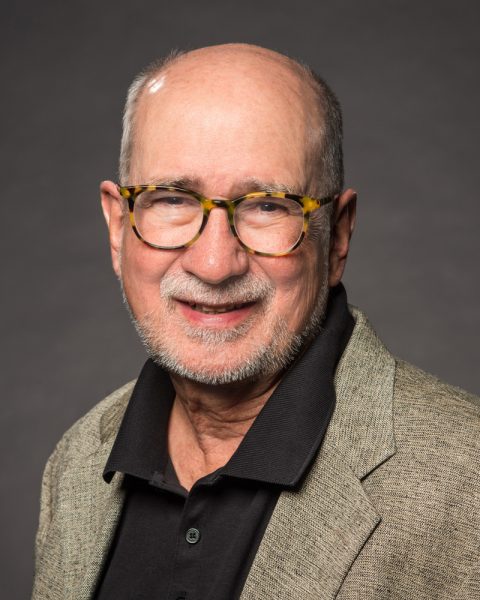 [Photo: Dr. Paul Stuart]
"Receiving the award was quite humbling because I work with an incredible group of colleagues, many of whom have been in South Florida much longer than I have," said Dr. Stuart. "The introduction by Edith Caballero, a former student and alumna of our BSSW and MSW programs was especially moving. As I told her, it is exactly what any instructor would want his or her student to say."
Alumnus Mr. Daniel Ore, who graduated from FIU with a Master of Social Work (MSW) in 1997, received the "Social Worker of the Year" award, which honors a member of the NASW who demonstrates outstanding values and achievements through superb accomplishments in the practice of social work. Mr. Ore has demonstrated excellence in his efforts as a social worker at Miami-Dade County Public Schools.