Dr. Mariana Sanchez, an assistant professor in the department of health promotion and disease prevention at Florida International University Robert Stempel College of Public Health and Social Work, received a $2.38 million grant from the National Institutes of Health's (NIH) National Institute for Alcohol Abuse and Alcoholism (NIAAA).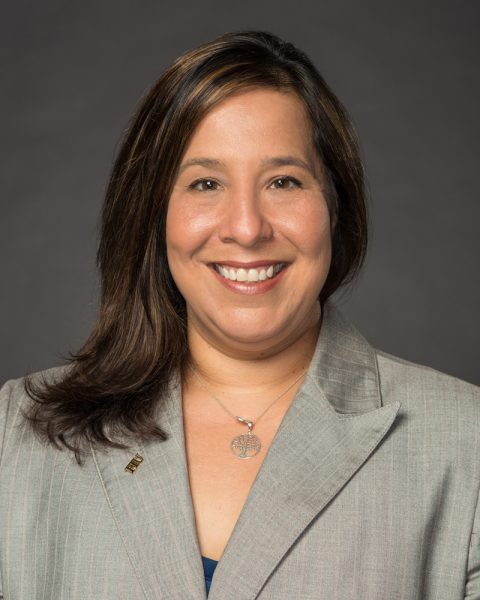 [Photo: Dr. Mariana Sanchez]
The five-year study will be conducted in collaboration with her co-principal investigator Dr. Eduardo Romano, a senior research scientist with the Pacific Institute for Research and Evaluation (PIRE), and will examine drinking and driving trajectories of Latino immigrants during their initial years in the U.S.
Their work is informed by previous research conducted at FIU Stempel College's Center for Research of U.S. Latino's HIV/AIDS and Drug Abuse (CRUSADA). Preliminary data suggest that many factors contribute to alcohol use trajectories among recent Latino immigrants (E.g., documentation status as well as demographic and sociocultural determinants).
The previously funded R21 grant was a smaller exploratory study led by Dr. Mario De La Rosa, CRUSADA's director and professor in Stempel College's School of Social Work, and it was the catalyst to this five-year R01 (funded through 2023 by NIAAA grant 1R01AA025720-01A1).
Studies of crash data have consistently shown an over-involvement of Latinos in alcohol-related accidents: 42 percent of fatally injured Latino drivers had blood alcohol levels over .08 g/dl when compared to 29 percent of fatally injured non-Latino/White drivers.
These disparities may be intensified by a failure to recognize the impairing effects of alcohol on psychomotor abilities and the perceived low-risk of being prosecuted by law enforcement for drinking and driving.
With that said, the period before and shortly after immigration is a time of stress and there are subsequent changes in alcohol use and driving patterns, which could affect DUI rates upon arrival and potentially influence DUI behaviors over time.
The intention is to understand the environmental, demographic and sociocultural factors influencing the early adoption of DUI trajectories. The researchers will use this knowledge to generate a culturally relevant intervention strategy with an expert panel and focus groups in a concerted effort to prevent drinking and driving amongst this population.