The National Center for Complementary and Integrative Health (NCCIH) will fund Dr. Gladys Ibañez, a professor in the department of epidemiology at Florida International University (FIU) Robert Stempel College of Public Health and Social Work, as she attempts to reduce the physical and psychological symptoms of HIV in elderly adults through the ancient Chinese mind-body-spirit practice of qigong (pronounced chee-gung).
Qigong, a healing practice that dates back approximately 5,000 years, incorporates meditation, controlled breathing and gentle movements that can ultimately cleanse and reenergize the internal organs; the more commercialized healing practice of tai chi was born from the foundations of qigong.
After more than 15 years of traditional HIV research, this is the first project in which Dr. Ibañez will be able to integrate alternative approaches to care into her work.
"I've always hoped to do a study on the health benefits of mind-body-spirit approaches such as qigong, yoga and meditation. This project allows me to do just that — with an aging HIV community," said Dr. Ibañez. "I'll be pilot testing my qigong intervention specifically for underserved seniors living with HIV, and I'm eager to see the impact on this population."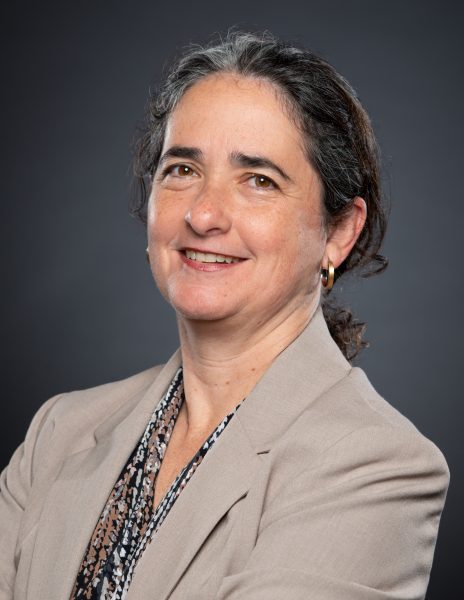 [Photo: Dr. Gladys Ibañez]
In the U.S., 50 percent of individuals infected with HIV are over 50 years old and this estimate is expected to rise to 70 percent by 2020. There's a dire need to establish innovative and accessible interventions that can assist older people living with the virus.
At Borinquen Medical Centers of Miami-Dade's Midtown Miami location, where most patients are low-income and uninsured, there's a brand-new wellness center space for exercise programs. Here, Dr. Ibañez's will recruit from a culturally diverse set of existing patients. Her group will receive one of three versions of care: a full qigong intervention; a sham qigong condition (movements without a focus on the breath or meditation); or a standard care condition (typical antiretroviral therapy without any exercise or meditation).
Dr. Ibañez is collaborating with Dr. Linda Larkey of Arizona State University, who found success in using qigong to improve the health and wellbeing of breast cancer survivors, and Dr. Kristopher Fennie of Stempel College, who will contribute his expertise in data analysis and management.
This type of novel intervention could address common symptoms such as fatigue, poor mental health as well as low self-esteem. However, one of the biggest challenges for the research team is that the population is older and disadvantaged, and newfangled approaches to health may be perceived as too abstract. The pilot study will include recommendations on how to address these challenges. Patients will also have to practice on their own at home, in addition to group sessions.
The study is entitled, "A mind-body intervention to reduce symptoms among people aging with HIV," is funded with a three-year R34 award totaling $600,000 from the NCCIH.