Since the introduction of flavored hookah tobacco, hookah smoking has become progressively more popular in the United States, especially among young adults. In 2016, a survey directed by the American College Health Association revealed that 23 percent of college students were current (past month) hookah smokers. A growing body of evidence suggests that hookah smoking can lead to nicotine dependence and many other known smoking-related illnesses, such as cancer and heart disease.
Flavored hookah tobacco is the main tobacco used by young hookah smokers in the U.S., and a major factor enticing youth to smoke. However, evidence of the effects of regulating flavor on hookah smokers' experience and exposure is lacking.
In a report published in Nicotine & Tobacco Research titled "Flavored Versus Nonflavored Hookah Tobacco: A Comparison of Toxicant Exposure, Puff Topography, Subjective Experiences, and Harm Perceptions," researchers at Florida International University (FIU) Robert Stempel College of Public Health and Social Work evaluated the effect of flavor restriction on hookah smokers' toxicant exposure, smoking topography (behavior), and favorable experiences.
The study was conducted by Stempel College's Dr. Wasim Maziak, principal investigator, Dr. Ziyad Ben Taleb, project director, along with Dr. Raeh Bahelad, Mayra Vargas-Rivera and Mr. Mohammad Ebrahimi Kalan, researchers in Stempel College's department of epidemiology.
"In a new lab established for this purpose, our team recruited 32 hookah smokers, between the ages of 10 and 30 years, to study the effect of flavor manipulation on smokers' satisfaction and exposures," said Dr. Ben Taleb.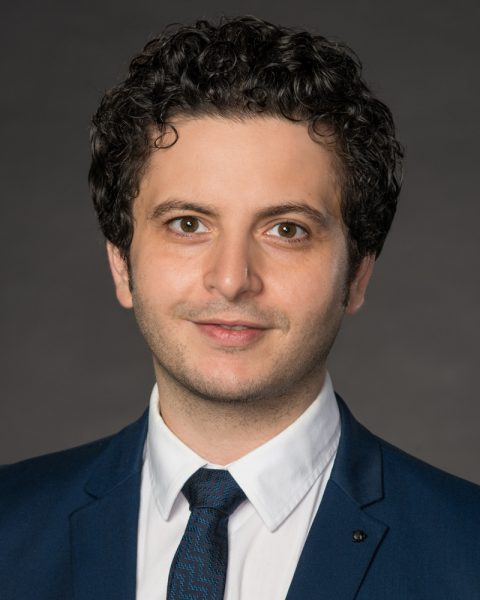 [Photo: Dr. Ziyad Ben Taleb]
The study's results indicated that significant differences were observed in plasma nicotine concentration amongst the two hookah tobacco conditions, with a greater increase in plasma nicotine concentration in the flavored tobacco session. Compared to the non-flavored hookah tobacco, researchers documented participants' greater satisfaction, calmness, taste, puff-liking and enjoyment following the flavored hookah tobacco session.
This study, funded by FDA/NIDA, provides policy makers and regulators with credible evidence regarding the role of flavor as a major contributor to hookah smokers' favorable experiences, and that limiting flavors can potentially reduce hookah popularity among young adults in the U.S.