Scientists have long believed that following a significant weight loss, people are able to maintain the lower weight for a while, but a new study led by a University of Florida researcher found that is not always the case. Participants in a 12-week weight-loss program started regaining weight much sooner — right around the end of the program.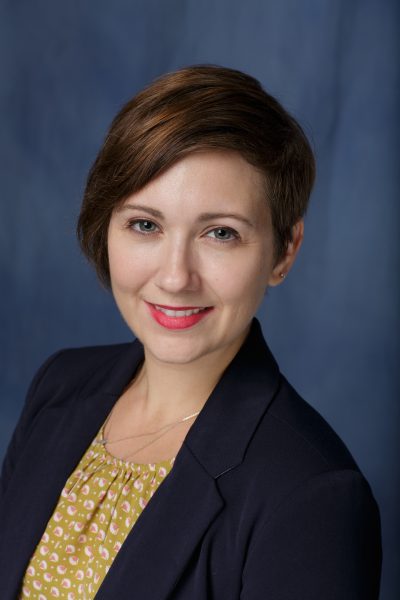 [Photo: Dr. Kathryn M. Ross]
"We had expected to see some sort of overall maintenance phase and while there is a lot of individual variability — there were participants who were able to maintain their weight and even some who were able to keep losing — on average, that wasn't the case," said lead researcher Dr. Kathryn M. Ross, an assistant professor in the department of clinical and health psychology in the University of Florida College of Public Health and Health Professions. "They started regaining weight right away."
The findings appear online ahead of print in the journal Obesity.
While the study did not collect data that would show scientists why the participants started regaining, past research indicates that it is difficult to maintain healthy diet and activity in an environment that is not supportive of healthy weight, Dr. Ross said.
"We're surrounded by easy opportunities to get high-calorie, high-fat foods and it is hard for a lot of folks to build activity into their day," she said.
Previous research has found that on average, people will regain one-third to one-half of the weight they lost within a year. Studies that follow participants long-term have typically had them come back for assessments at three or six months after the initial weight-loss program, a timeframe that does not allow researchers to gather precise information about when people shift from maintenance to regain, Dr. Ross said.
To gain a better understanding of regain patterns, Dr. Ross and her team designed a study that had participants continue to weigh themselves daily at home for nine months after the initial weight-loss program. Participants used a smart scale that transmitted their weight data directly to researchers via a cellular network, giving researchers a day-to-day view of participants' weight changes.
The study involved 75 participants who took part in an internet-based program for employees of a Rhode Island health care corporation. During the 12 weeks of the initial internet program, participants lost an average of 12.7 pounds, or about one pound a week.
The team found that, on average, participants transitioned to regain around 77 days after the program started, after which point they gained an average of 0.16 pounds per week. At 225 days, they shifted to a slightly slower rate of regain at about 0.14 pounds per week.
Dr. Ross is working to identify high-risk periods for weight regain and to develop interventions that address challenges of weight maintenance, such as increases in hunger and temptations to eat high-calorie foods or skip physical activity.
The research team also included Dr. Peihua Qiu, chair of the department of biostatistics in the UF College of Public Health and Health Professions and the UF College of Medicine; Mr. Lu You, a doctoral student in the UF department of biostatistics; and Dr. Rena Wing, a professor of psychiatry and human behavior at Brown University's Alpert Medical School.
The study was supported by funding from the National Institute of Diabetes and Digestive and Kidney Diseases of the National Institutes of Health under award number R21DK109205 and from Lifespan Corporation.