An interdisciplinary research team led by Dual PIs, Dr. Ifeyinwa Osunkwo, associate professor of clinical medicine and a sickle cell expert at the Levine Cancer Institute within Carolina's Health System and Dr. Raymona H. Lawrence, assistant professor of community health behavior and education in the Georgia Southern University Jiann Ping Hsu College of Public Health, has been approved for a $9.8 million funding award by the Patient-Centered Outcomes Research Institute (PCORI) to study the Comparative Effectiveness of Peer Mentoring versus Structured Education-Based Transition Programming for the Management of Care Transitions in Emerging Adults with Sickle Cell Disease.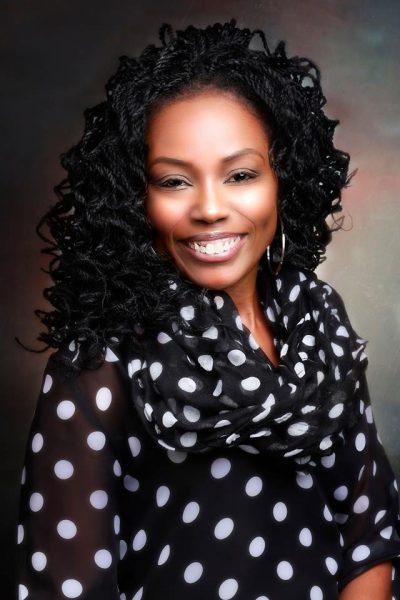 [Photo: Dr. Raymona H. Lawrence]
Emerging adults with sickle cell disease (EA-SCD) have a lot of challenges when leaving pediatrics and entering into adult care. Ninety-five percent of children with SCD survive to age 18, but there is a 43 percent risk of death within two years of leaving pediatrics. During transition from a pediatric to adult medical environment, EA-SCD may not make it to routine appointments and often miss out on treatments that will keep them healthy and prevent crises and complications. Therefore, emergency department (ED) visits, admissions, and readmissions are frequent and prolonged hospital stays often occur. This often leads to poor quality of life and increased risk of death for the EA-SCD.
There is no standard way to help EA-SCD during transition and to educate them about SCD. Other conditions have used structured education protocols to help with transition and have tried using peer support (PS) with positive results. PS helps individuals build confidence and the ability to do the things needed to stay healthy. This project will help identify how best to support EA-SCD during transition to avoid early death by comparing PS plus use of organized education protocols in the clinic against using organized education protocols alone.  It will also determine how effective each approach is in reducing ED visits and admissions and in improving quality of life. We believe that adding PS will make a difference in helping EA-SCD remain involved in their care and motivated to be healthy and ultimately lead to improved patient outcomes with the transition from pediatric to adult medical care.
"Our adult stakeholders living with SCD, when asked, wish they had had the support of an older peer to help them during the turbulence of their transition to adult care. They felt a person already living with SCD who had successfully been through the transition process would better understand their challenges. Even without a lifelong chronic illness, growing up is kind of hard and our EA-SCD deserve all the help they can get to safely navigate this process", said Dr. Osunkwo. If we can figure out a standardized structured way to help them it will be a win for everyone, she concluded.  "I am especially excited about the extensive patient engagement that is inherent in every aspect of this study.  We have partnered with patients and other key stakeholders who are passionate, not only about research, but about giving voice to individuals affected by sickle cell disease and are committed to joining efforts to create a meaningful impact on patient outcomes", said Dr. Lawrence.
The study, led by Drs. Osunkwo and Lawrence, was selected for funding through a PCORI funding announcement specifically focused on comparing different ways to manage the transition of people with sickle cell disease from pediatric to adult care. The team dubbed this study the Sickle Cell Trevor Thompson Transition UP Project (ST3P UP) in honor of their co-investigator Dr. Trevor Thompson who passed away from complications of SCD midway through the writing of the grant. "Our entire project team unanimously voted for the project name in Trevor's honor" states Dr Lawrence. "He lived with SCD, he understood and he believed in peer mentoring".  While young people with sickle cell disease are more likely than ever to live into adulthood, input from a variety of stakeholders helped PCORI identify this as an important topic for research as their transition to adult primary care is often accompanied by loss of coverage, a decrease in the quality of their care, and other challenges which endanger their health.
"This project was selected for PCORI funding for its potential to fill an important gap in our understanding of how to improve care for older adolescents and young adults with sickle cell disease. It will provide useful information to help patients weigh the effectiveness of their care options," said PCORI executive director Dr. Joe Selby. "We look forward to following the study's progress and working with Drs Osunkwo and Lawrence to share the results."
Drs. Osunkwo and Lawrence's award has been approved pending completion of a business and programmatic review by PCORI staff and issuance of a formal award contract.
PCORI is an independent, nonprofit organization authorized by Congress in 2010. Its mission is to fund research that will provide patients, their caregivers, and clinicians with the evidence-based information needed to make better-informed healthcare decisions. For more information about PCORI's funding, visit www.pcori.org.