Researchers at Georgia State University School of Public Health will partner with colleagues in China on global health projects and education through a five-year agreement with health officials in Chengdu.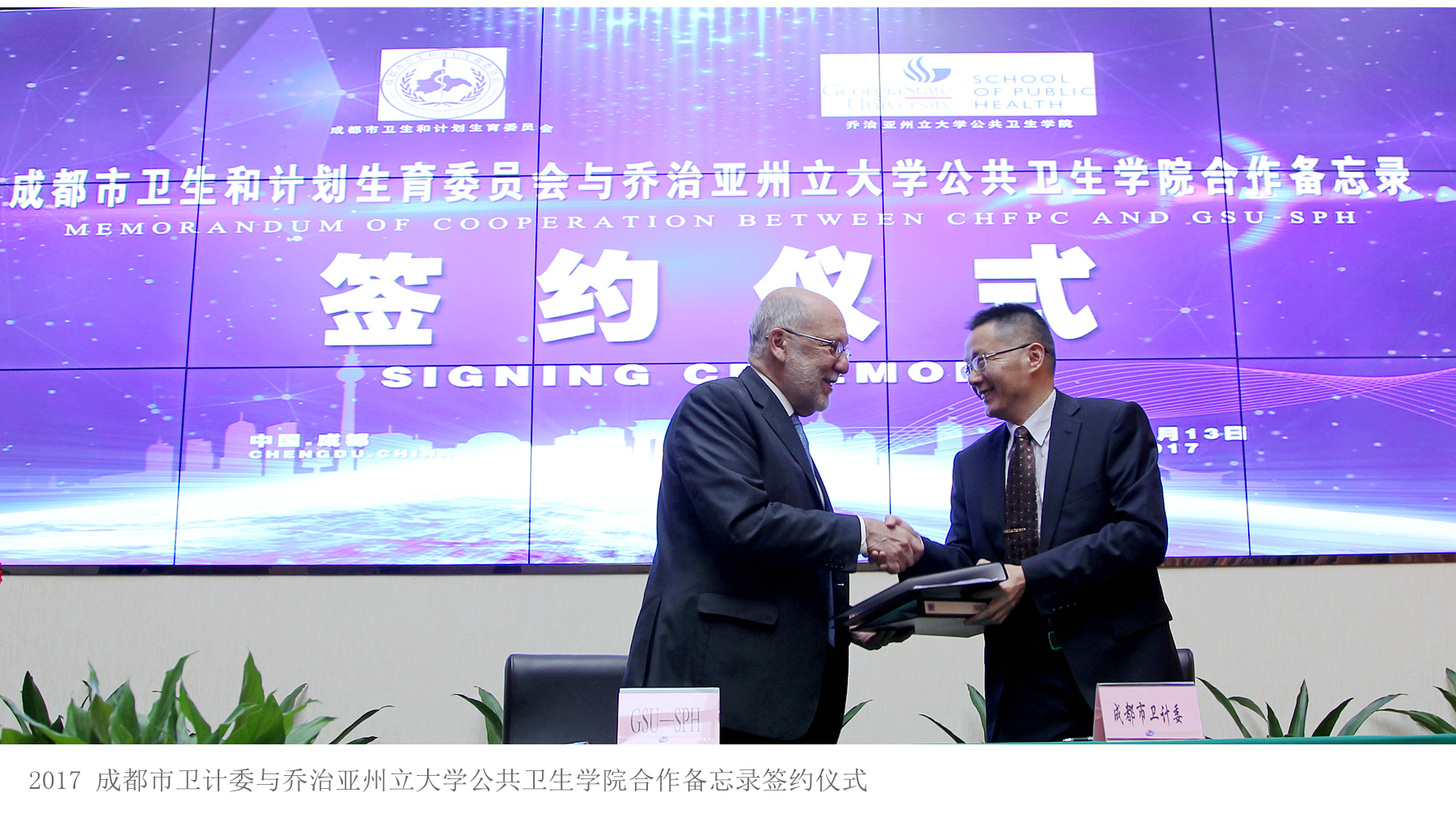 The memorandum of cooperation between the School and the Chengdu Health and Family Planning Commission in China's Sichuan Province was signed November 12, and will allow researchers from both institutions to collaborate on priority areas such as tobacco control, prevention of communicable and non-communicable diseases, and healthy environment.
The agreement creates an expert exchange program between the Chengdu Health and Family Planning Commission and the School of Public Health in which Georgia State may send faculty to give lectures in China and the commission may send its members to Georgia State to take part in academic activities. The exchange also includes international cooperation on technical training for commission personnel and field experience for Georgia State's faculty and students.
Georgia State's Institute for Biomedical Sciences also joined the agreement, allowing its faculty and researchers to collaborate with the Chengdu commission's laboratory research and other areas.
"We are honored to partner with Chengdu to help them become a model Healthy City in China," said Dr. Michael Eriksen, dean of the School of Public Health.