How smokers feel about cigarettes and other tobacco products may be just as important as what they know about their health risks when it comes to using or quitting these products, according to tobacco researchers from the Georgia State University School of Public Health.
"The decision to start, continue, or stop smoking has sometimes been conceptualized as a decision arrived at by a perfectly or imperfectly rational person who weighs the costs and benefits of the decision and calculates the optimal behavior," the researchers said.
However, their recent study showed that people who had positive feelings or emotions toward cigarettes or e-cigarettes also perceived them to be less risky for their health and were more likely to be current smokers or e-cigarettes users.
"Despite over 50 years of awareness that smoking causes cancer and premature death, tobacco use remains the leading cause of preventable disease and death in the United States," the study noted. "While the prevalence of smoking has declined in recent years in the United States, over 36 million adults still are current smokers."
To examine the relationship between feelings about tobacco products, their perceived risk and their current use, researchers surveyed nearly 5,400 U.S. adults in August and September 2015, using the Tobacco Products and Risk Perceptions Survey. Participants were asked questions about what thoughts or images they associated with cigarettes and other tobacco products and whether those associations were positive or negative. The survey also asked participants about how risky they perceived various tobacco products to be for their health.
The results are published in BMC Public Health in the article "Affect, risk perception, and the use of cigarettes and e-cigarettes: a population study of U.S. adults." The study's lead author is Dr. Lucy Popova, assistant professor of health promotion and behavior at Georgia State. Authors also included Dr. Daniel Owusu, postdoctoral research associate; Dr. Scott Weaver, assistant professor of epidemiology and biostatistics; Ms. Catherine Kemp, PhD student; and Dr. Terry Pechacek, professor of health management and policy — all at Georgia State — as well as Mr. C.K. Mertz and Dr. Paul Slovic with Decision Research.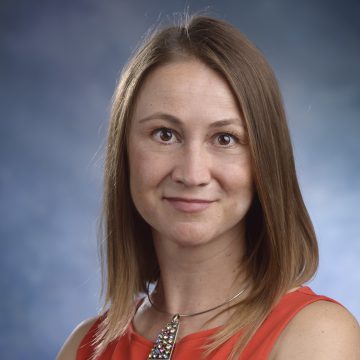 [Photo: Dr. Lucy Popova]
Nearly 13 percent of current smokers surveyed in the study associated cigarettes with relaxing or satisfaction, while just 2 percent of former smokers and less than 1 percent of non-smokers reported the same associations, according to the study results. Nearly 28 percent of non-smokers and 22 percent of former smokers associated cigarettes with disgust, while only 7 percent of current smokers did.
"Education efforts aimed at further smoking reductions should highlight and reinforce negative images and associations with cigarettes," the researchers concluded.