Dr. Osborne Jelks, a 2016 graduate of the Georgia State University School of Public Health, has been named to the National Environmental Justice Advisory Committee (NEJAC) of the U.S. Environmental Protection Agency (EPA).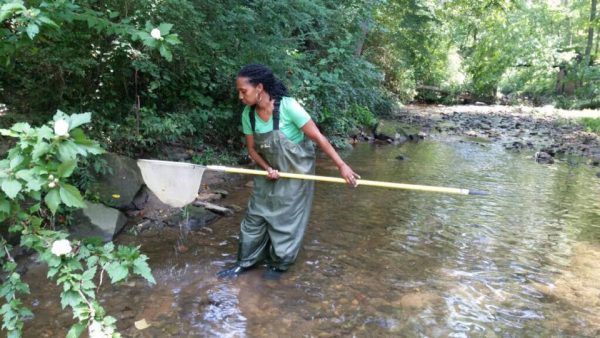 [Photo: Dr. Osborne Jelks]
Dr. Jelks works to empower Atlanta residents and volunteers to bolster the environmental health of urban neighborhoods. She chairs the Board of Directors of the West Atlanta Watershed Alliance, a community-based nonprofit organization focused on environmental protection, advocacy and education, and is also co-chair of the Proctor Creek Stewardship Council, an Atlanta-based grassroots organization working to restore and protect the ecological health of the Proctor Creek watershed basin.
The National Environmental Justice Advisory Committee, established in 1993, provides advice and recommendations about issues related to environmental justice to the office of the EPA administrator.
"I consider it a high honor to have been appointed to the National Environmental Justice Advisory Council, especially at a time at which vulnerable communities across this country are inundated with environmental challenges and climate change impacts that threaten health and quality of life," Dr. Jelks said.
"At a time in which the commitment to safeguard these communities from environmental injustices is in question, the need for NEJAC is perhaps greater than it's ever been," she said. "My hope is that there is continued openness to taking guidance from this body and that EPA and the larger federal family will further elevate and integrate environmental justice considerations into the mission-oriented work of their agencies."
The committee's eight new members include professionals from academia, community-based and non-governmental organizations, state and local governments, and industry, who will serve two-year terms.
"Their significant experience and expertise will be invaluable to the NEJAC as it provides advice and recommendations to help the Agency improve public health, protect the environment, and support economic growth for all people," EPA administrator Mr. Scott Pruitt said in a written statement announcing his appointees.