Dr. David Ashley, a member of the faculty at Georgia State University, has been recognized by the Society for Research on Nicotine and Tobacco (SRNT) for his lifetime of work in tobacco control.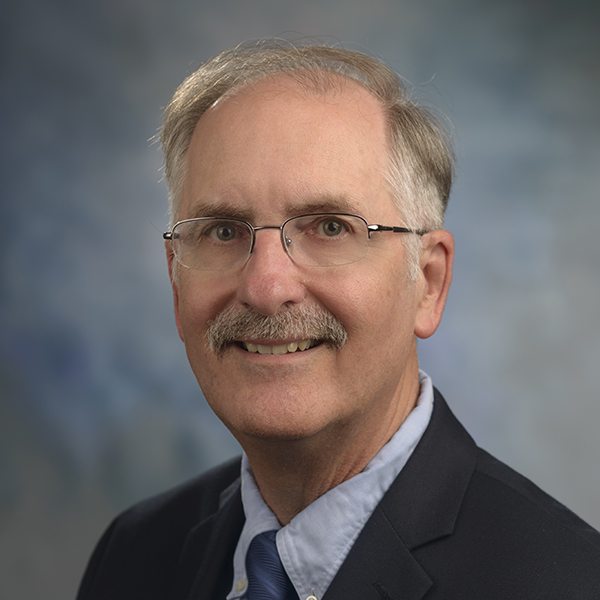 [Photo: Dr. David Ashley]
Dr. Ashley, a professor of environmental health at the Georgia State University School of Public Health, received the 2018 John Slade Award during the SRNT annual meeting in Baltimore Feb. 21 – 24.
The annual John Slade Award honors an individual who has made "outstanding contributions to public health and tobacco control through science-based public policy research and public advocacy," according to SRNT. The award is named after Dr. John Slade, a former SRNT member who was instrumental in providing scholarly analysis of tobacco company documents, helping to establish that the companies knew cigarettes caused cancer and were addictive, and paving the way for federal regulation.
Dr. Tom Glynn, chairman of the SRNT awards committee and a member of the faculty of the Stanford University School of Medicine, presented the award.
"David embodies the ideals John Slade laid out for us – he is a meticulous researcher whose work intersects with the public policy outcomes of that research," Dr. Glynn said during the ceremony. "He has performed extensive research related to the impact of cigarette design and contents on the emissions from tobacco products, how people actually use these products, and the resulting biomarkers of exposure – all of which are, as is David, at the forefront of public policy issues facing us today. …
"David has been an active member of SRNT and has devoted a great deal of his expertise to World Health Organization efforts to understanding the chemistry of tobacco smoke and its implications for public health."
Before joining Georgia State, Dr. Ashley spent 33 years in the United States Public Health Service, retiring in 2016 at the rank of Assistant Surgeon General/Rear Admiral-Lower Half. He worked at the Environmental Health Laboratory of the Centers for Disease Control and Prevention's National Center for Environmental Health for 27 years, followed by seven years as the inaugural Director of the Office of Science in the Food and Drug Administration (FDA) Center for Tobacco Products. In this role, he was instrumental in carrying out the regulatory authorities of the 2009 law which gave FDA authority to regulate tobacco products. This law requires that FDA base its decisions on science, including proposals to reduce the harm caused to those who smoke and to discourage young people from taking up smoking.