Dr. Betty Lai, assistant professor of epidemiology & biostatistics at Georgia State University School of Public Health, has been selected to receive the American Psychological Foundation's 2018 Division 37 Diane J. Willis Early Career Award.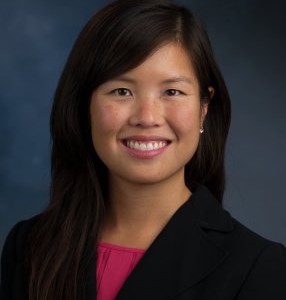 [Photo: Dr. Betty Lai]
The Foundation says its mission is "to provide financial support for innovative research and programs that enhance the power of psychology to elevate the human condition and advance human potential both now and in generations to come."
Dr. Lai's research focuses on how children and families respond to disasters and other traumatic stressors. Her recent work has focused on children's mental health symptoms, physical health symptoms, and school functioning following large scale disasters including Hurricanes Katrina, Ike, and Charley, and bushfires in Australia.
Her work also examines how advanced statistical modeling strategies may be applied to better understand how to minimize the effects of disasters on children's functioning.
Dr. Lai is also a National Scholar for the Academy on Violence and Abuse.