The science behind adverse childhood experiences should be included in the training of medical and allied health professionals to help address the public health crisis of childhood trauma, according to a researcher at Georgia State University School of Public Health.
Adverse childhood experiences, also referred to as ACEs, include physical and sexual abuse, neglect, witnessing domestic violence and growing up with family members who are substance abusers. Such experiences have been shown to increase the risk of a wide range of physical and mental health problems into adulthood.
"Ethically speaking, we really cannot afford to wait another twenty years to take the needed action for addressing and preventing ACEs," wrote Dr. Shanta R. Dube, associate professor of epidemiology and biostatistics at Georgia State University.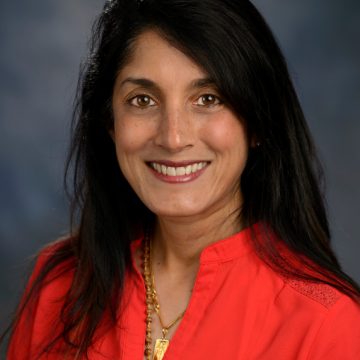 [Photo: Dr. Shanta R. Dube]
Dr. Dube discusses the potential for the healthcare system to more systematically screen for ACEs and to more fully include trauma-informed care in training medical professionals in the article "Continuing conversations about adverse childhood experiences (ACEs) screening: A public health perspective," published in the journal Child Abuse & Neglect.