Advice from health care providers to quit smoking could lead to greater use of cessation assistance by smokers living in low- and middle-income countries, according to a recent study led by a tobacco researcher from the Georgia State University School of Public Health.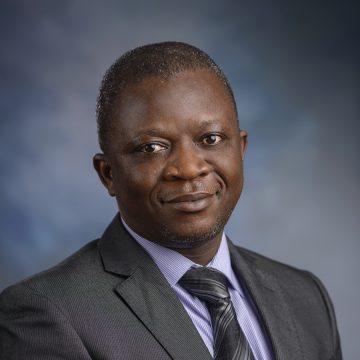 [Photo: Dr. Daniel Owusu]
To assess how advice to quit from a health care provider affected smokers' use of cessation assistance, a team of researchers analyzed data collected by the Global Adults Tobacco Survey from 2009 to 2013. The data included nearly 14,000 smokers age 15 years and older who live in low- and middle-income countries and had visited a health care provider in the past year. The 12 countries included in the study were Bangladesh, Egypt, Mexico, China, India, Vietnam, Malaysia, Romania, Thailand, Argentina, Turkey and Panama.
Slightly more than half of the study participants said their health care providers did not even ask about their tobacco use, and only 40 percent were advised to quite smoking. Smokers who were advised to quit were nearly three times as likely to use cessation assistance than those were not asked about their tobacco use.
"Tobacco smoking continues to be the leading preventable cause of deaths and contributes to over one trillion dollars in economic costs," the researchers said. "Yet, over one billion people age 15 years and above continue to smoke worldwide."
The results of the study are published in Nicotine & Tobacco Research in the article "Health-Care Provider Intervention and Utilization of Cessation Assistance in 12 Low- and Middle-Income Countries." The study's lead author is Dr. Daniel Owusu, postdoctoral research associate at the Tobacco Center of Regulatory Science in the School of Public Health at Georgia State.
The study noted that several countries with limited financial resources and a high prevalence of smoking have implemented policies encouraging their health care systems to make smoking cessation services available, such as quit lines, medications and counseling. But just because the policies exist, it doesn't mean smokers will use the services, the researchers said.
"While this progress is positive to tobacco control in these countries, our results suggest that the implementation of these policies alone may not improve utilization of cessation assistance and that other factors, such as health care provider tobacco screening and advice to quit may play a critical role in the use of cessation assistance to quit tobacco use," the study said.
The study's authors also included Dr. Ke-Sheng Wang, Dr. Megan Quinn, Dr. Hadii M. Mamudu and Ms. Jocelyn Aibangbee, of East Tennessee State University and Dr. Rijo M. John of the Centre for Public Policy Research in Kerala, India.