Smokers who never plan to quit are less likely than other smokers to agree that cigarettes cause lung cancer, heart disease and other serious health problems, according to a study by a group of tobacco researchers at Georgia State University School of Public Health.
The study also found that this subgroup of smokers tends to be older and to hold a more hierarchical worldview, meaning they are more likely to "value authority, trust large companies, mistrust government, and ascribe lower risks to various issues from nuclear power to climate change," the researchers wrote.
People who don't plan to quit smoking may not realize the benefits that came come from giving up cigarettes even after many years of smoking, and are less likely than other smokers to have tried e-cigarettes, the authors noted. The researchers said their findings could help health communicators attempting to persuade this subgroup of smokers to try to kick the habit.
Results of the study are presented in an article titled "Who are the smokers who never plan to quit and what do they think about the risks of using tobacco products?" published in the journal Addictive Behaviors. Dr. Lucy Popova, assistant professor of health promotion & behavior, is the lead author.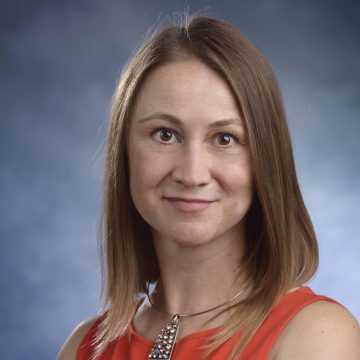 [Photo: Dr. Lucy Popova]
The study analyzed the responses of 2,572 smokers who participated in surveys in 2015 and 2016 as part of a national, online panel conducted by marketing research company GfK. The people who said they never plan to quit smoking made up 14.3 percent of surveyed smokers. The authors noted that percentage would translate into about 5 million people across the U.S.
The researchers asked participants a variety of questions, including whether they had ever been diagnosed with a mental illness. "Importantly, the presence of a mental health condition was not associated with quit intentions," the authors wrote. "There is still much work to be done to dispel the myth that smokers with mental illness do not want to quit."
The study's co-authors are postdoctoral research associate Dr. Daniel Owusu, Dr. Claire Adams Spears and Dr. David Ashley, all of the Georgia State University School of Public Health, and Dr. Ban Majeed, assistant professor of epidemiology at Augusta University.
Research reported in this publication was supported by grants from the National Institute on Drug Abuse, National Cancer Institute, part of the National Institutes of Health (NIH), and the Food and Drug Administration, Center for Tobacco Products. The content is solely the responsibility of the authors and does not necessarily represent the official views of the NIH or the Food and Drug Administration.