Transgender individuals who have undergone more extensive gender confirmation treatments, such as hormone therapy or surgery, are more likely to experience greater body image satisfaction and lower levels of anxiety and stress, according to a recent study led by a researcher at Georgia State University School of Public Health.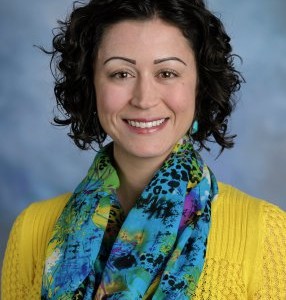 [Dr. Ashli Owen-Smith]
The results of the study are consistent with previous research on gender dysphoria — a feeling of distress resulting from the difference in a person's physical appearance and their gender identity. "One of the roots of gender dysphoria is a high level of body dissatisfaction and this distress may be alleviated by receiving intervention that results in a more closely-aligned physical body," the study said.
The study also noted that gender dysphoria can lead to secondary health problems among transgender individuals, such as eating disorders and substance abuse.
During the study, researchers surveyed 697 transgender adults — 347 transmasculine participants and 350 transfeminine participants — recruited from three Kaiser Permanente health plans in Georgia, northern California and southern California. Transmasculine people were assigned as female at birth but identify on the male side of the gender spectrum. Transfeminine people were assigned as male at birth but identify on the female side of the gender spectrum.
The results of the study are published in the Journal of Sexual Medicine in the article "Association Between Gender Confirmation Treatments and Perceived Gender Congruence, Body Image Satisfaction, and Mental Health in a Cohort of Transgender Individuals." The study's lead author is Dr. Ashli Owen-Smith, assistant professor of health management and policy at Georgia State.
Participants who had undergone no form of hormone therapy or surgery to change their genitalia or secondary sex characteristics were four times more likely to report lower satisfaction with their bodies than participants who had undergone genital reconstruction surgery. The results also showed that participants who had undergone no gender confirmation treatment were twice as likely to experience moderate to severe depression and four times more likely to experience anxiety.
"Withholding or delaying gender confirmation treatments until depression or anxiety have been treated may not be the optimal treatment course given the benefits of reduced levels of distress after undergoing these interventions," the researchers said.
The study's authors also include Mr. Joseph Gerth, Mr. R. Craig Sineath, Dr. Timothy L. Lash, Ms. Rebecca Nash, Dr. Travis Sanchez, Dr. Ving Tangpricha, Mr. Cory Woodyatt, Yongjia Song (MPH), and Dr. Michael Goodman with Emory University; Dr. Joshua Barzilay, Dr. Tracy A. Becerra-Culqui, Dr. Darios Getahun; Enid Hunkeler, Andrea Millman, Dr. Virginia P. Quinn, Ms. Brandi Robinson (MPH), Dr. Douglas Roblin, Dr. Michael Silverberg, Cadence Valentine and Savannah Winter with Kaiser Permanente; and Dr. Shawn Giammattei with Alliant International University. Dr. Owen-Smith is also affiliated with Kaiser Permanente Georgia's Center for Clinical and Outcomes Research.